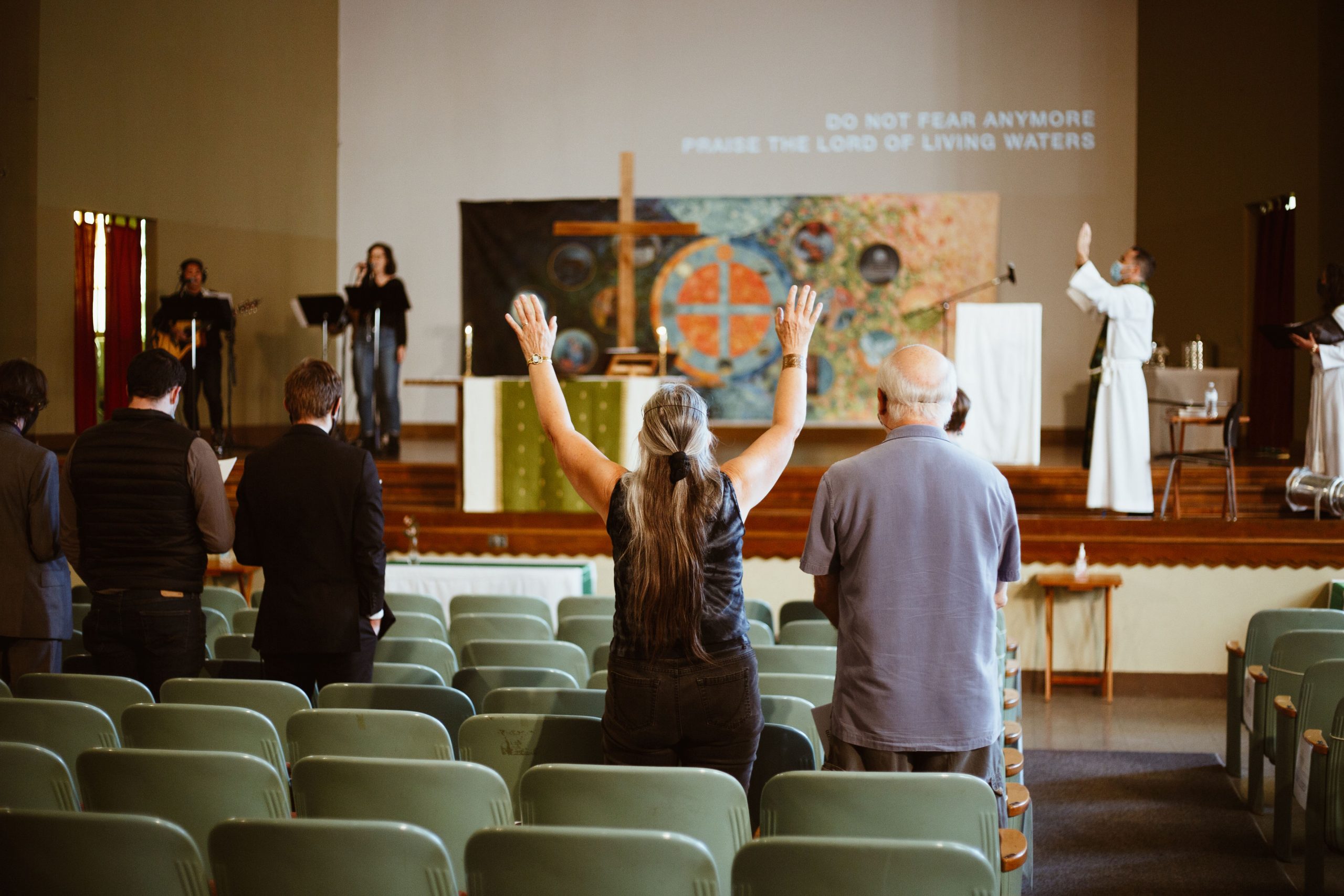 Sunday Gatherings
Dear Immanuel Anglican,
In light of the rising COVID-19 cases in our city and state, we are currently worshiping together through our 10:30AM livestream service only on Sunday mornings.  All youth and children's classes have migrated online as well. All baptized Christians are invited to come and pick up pre-consecrated Eucharist on Sundays from 9AM-10AM (more info below); we will also offer the Prayers for Spiritual Communion at the end of each livestream service for those unable to partake. 
I was hesitant to again suspend our in-person gatherings after only 10 weeks together in person. Yet I am confident that the Lord will continue to meet us as we worship in our homes. I am also hopeful that we will, in the end, come out of this crisis with greater readiness to fulfill our mission to build a Spiritual Beacon church that makes the Gospel tangible, personal and visible for the city of Chicago.
I was very encouraged by the November Day of Prayer and Fasting. As one person said, "I didn't think we could pray like this over zoom!" It turns out that the Lord can unify and strengthen his praying people, even over a distance. As we prayed the Anglican Daily Office together, the Lord made it clear that He is calling us to a season of joyful Gospel witness. Several people were led to pray according to Luke 10: "Pray earnestly to the Lord of the harvest to send laborers into his harvest." I invite you to read Luke 10 yourself and ask the Holy Spirit to prepare you for this next season in the life of our church. The harvest is coming, and God is preparing us to be sent on Jesus' behalf.
Yours in Jesus,
Father Aaron
JOIN US ONLINE
Our 10:30AM service will be streamed live on Facebook and our website each Sunday.

We also offer Sunday School for Grades 1-12 on Sunday mornings. Contact

Jennifer Wood

for more info.
EUCHARIST
Those who are baptized and planning to worship via livestream

are invited to come and receive pre-consecrated elements on Sundays before the service, between 9AM-10AM. They can then take this home and participate in Eucharist during the livestream service.
No registration is required.

Simply drive up to the back entrance to AIC (parking lot at

639 W. Bittersweet Place) and the Eucharist Minister will give you the elements.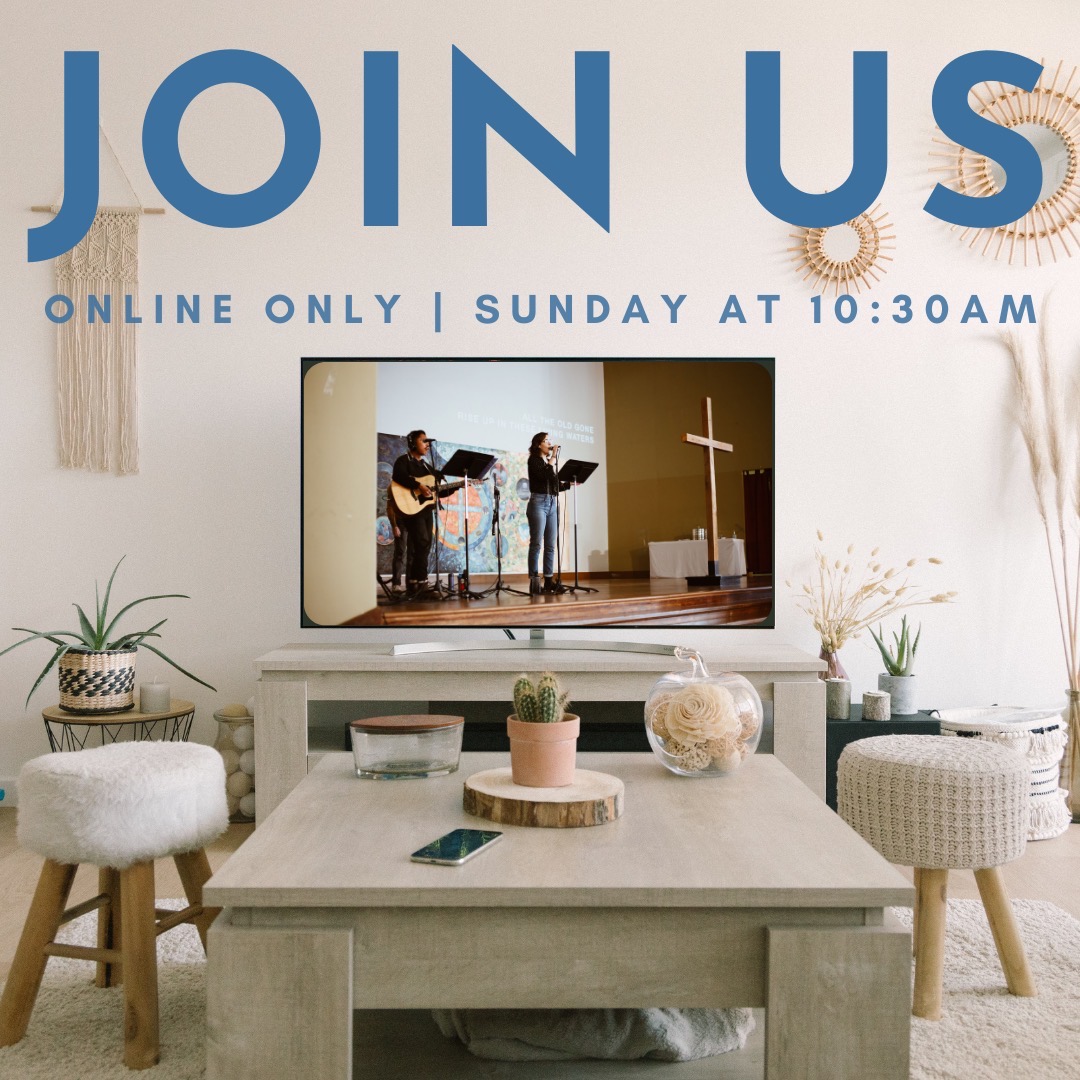 In-Person Gatherings
NOTE (11/15): We are currently not gathering in person. 
IN-PERSON SUNDAY GATHERINGS
In-person worship services are held each Sunday at 9:00AM and 10:30AM at 640 W Irving Park Road. (Pre-registration is required.)
We also offer Sunday School for Grades 1-12 during the 9:00AM service. Click link below to learn more!
LOCATION: American Islamic College (640 W Irving Park Rd, Chicago, IL 60613)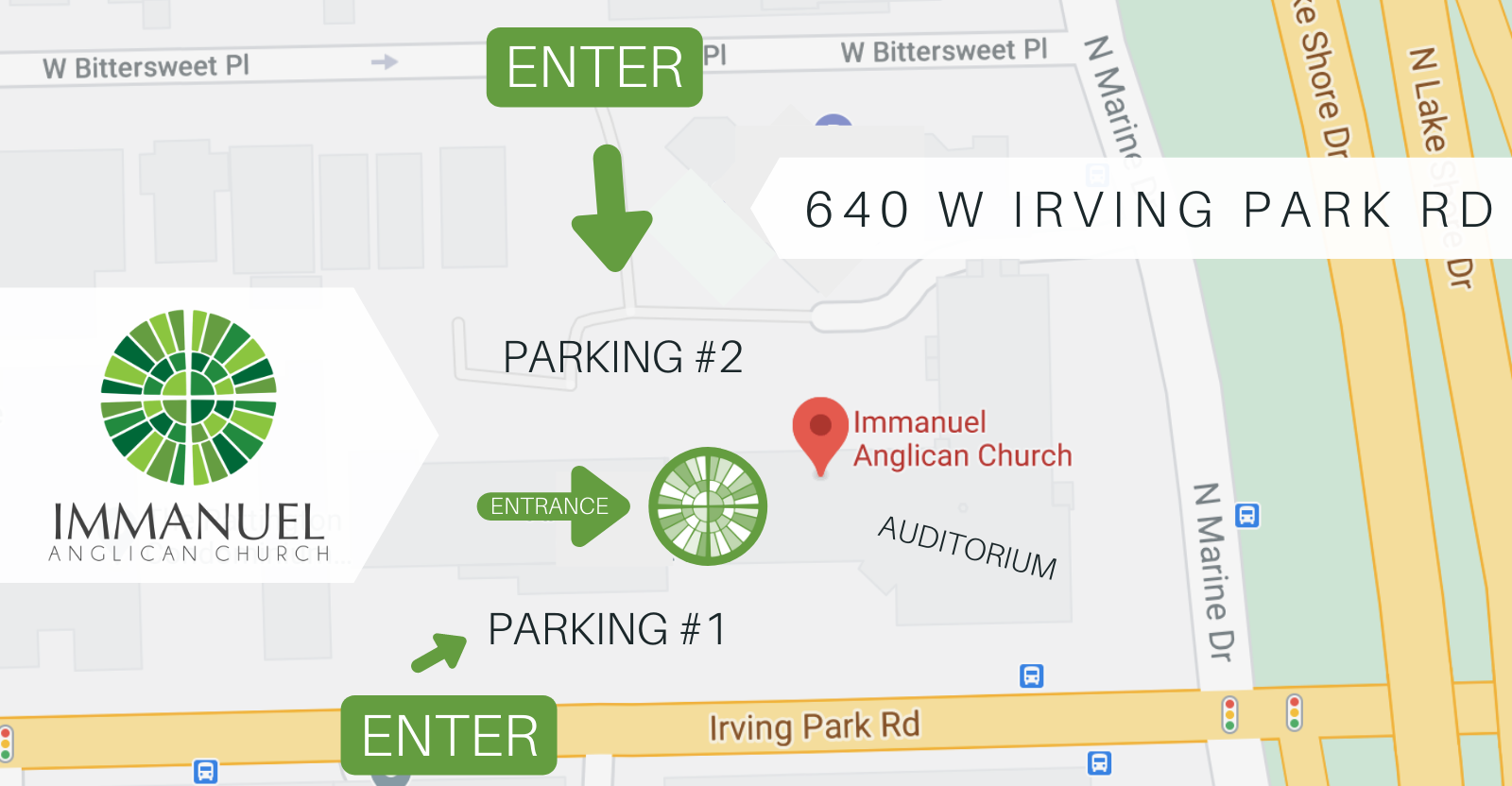 New to Immanuel?
Click the link below to learn more about what to expect in a typical worship service, or stay on this page to read more about the safety measures we're taking to prevent the spread of COVID-19 at our services.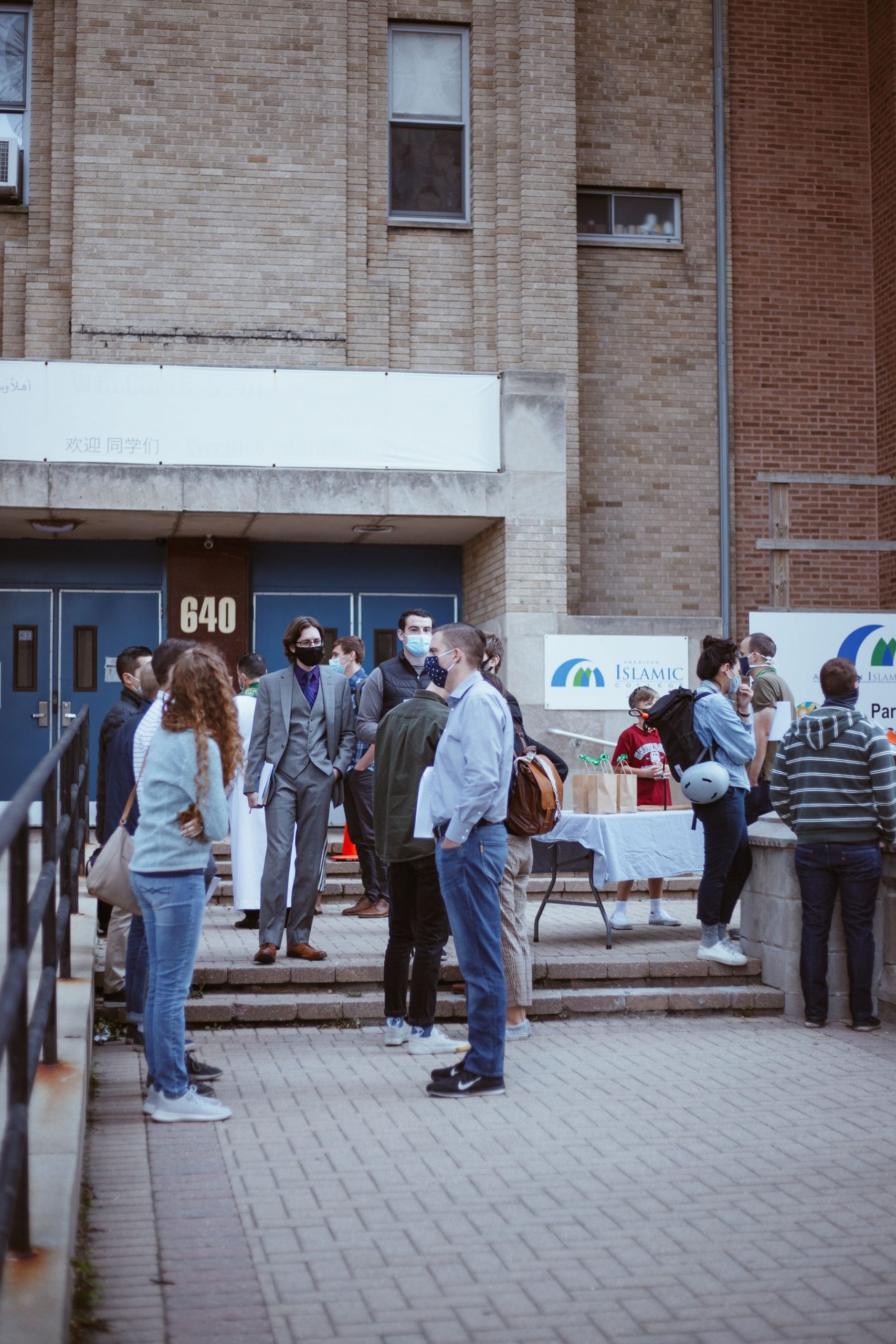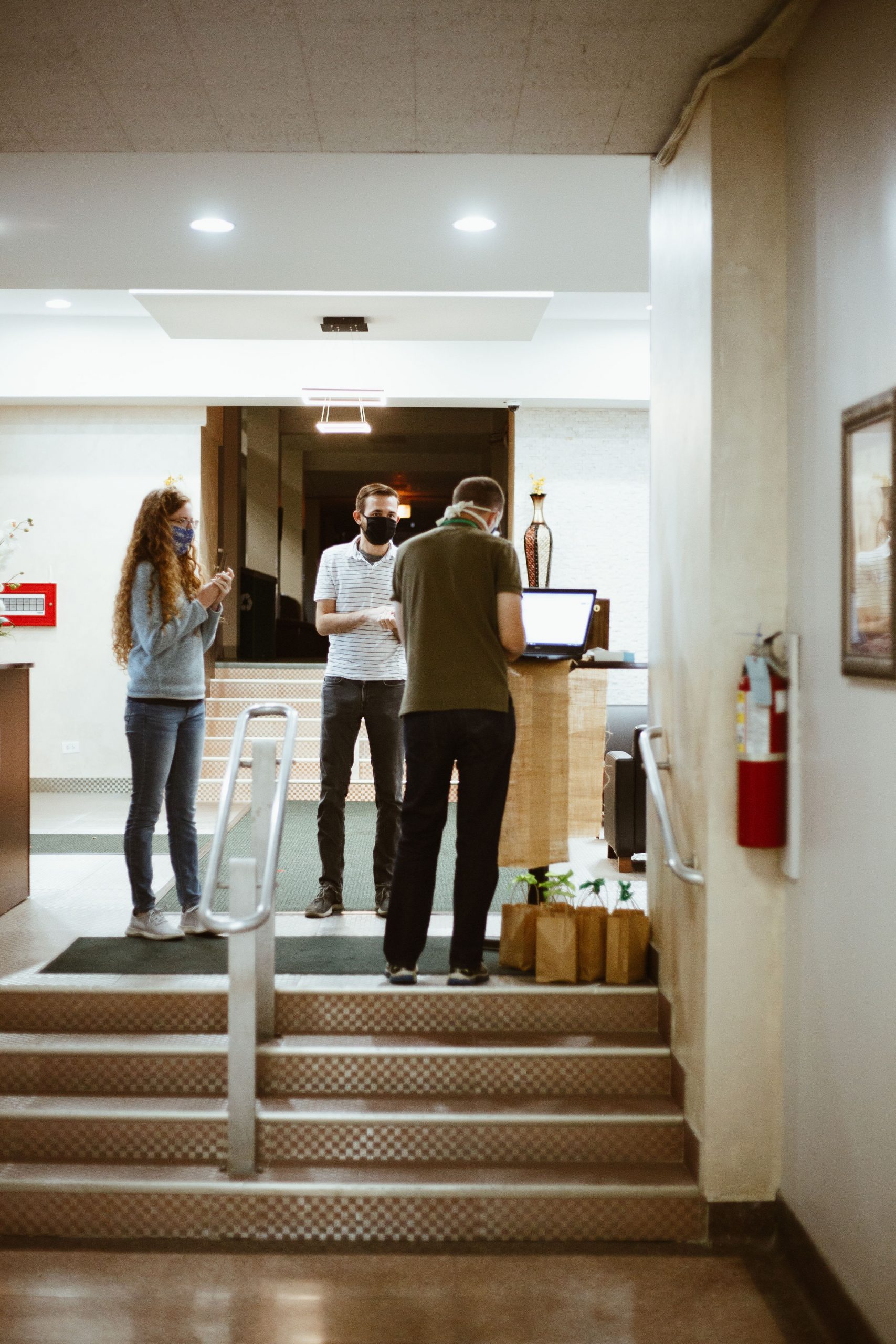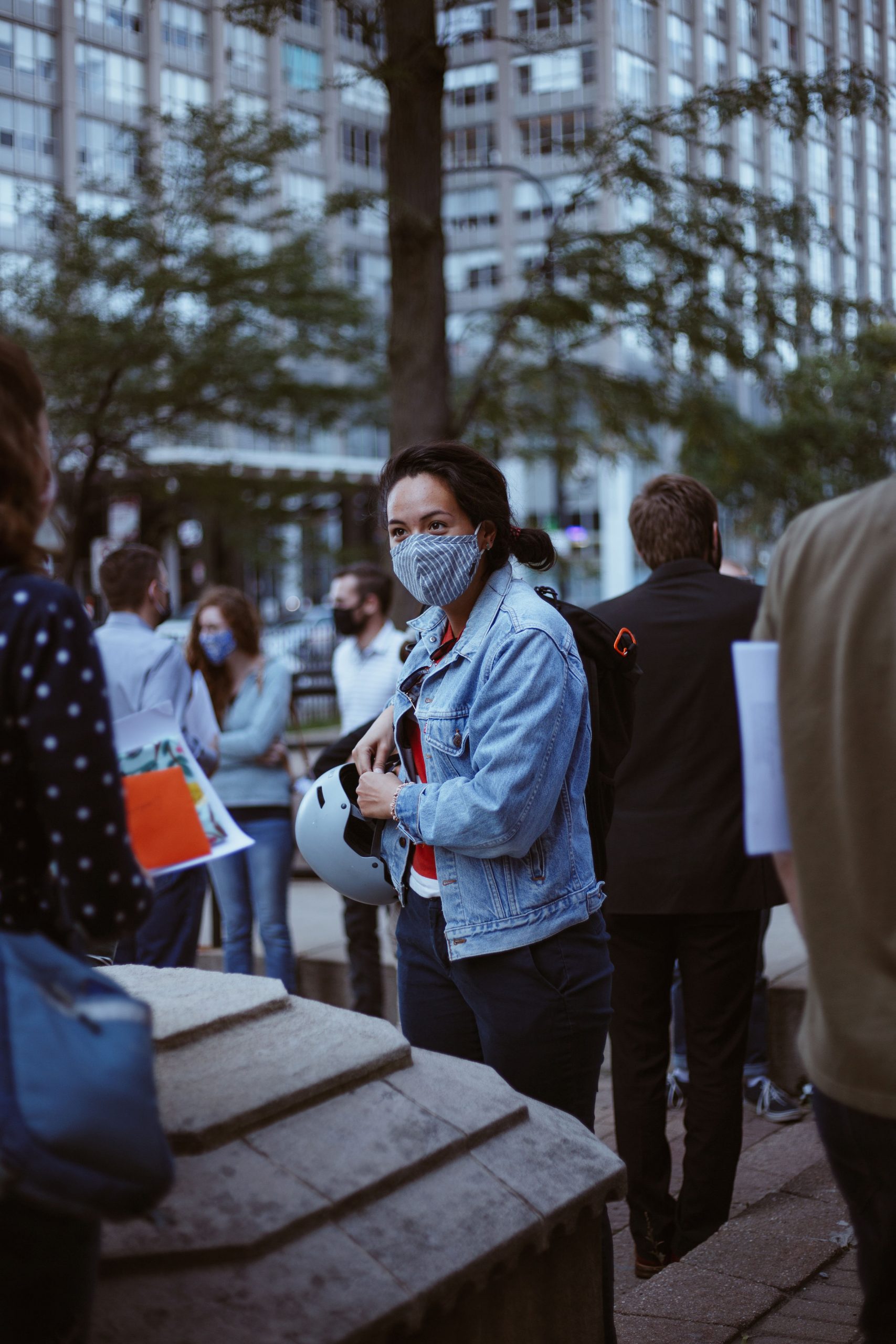 Safety Plan
We will implement the following safety measures to prevent spread of COVID at Immanuel's services.
REGISTRATION
Each service will be capped at 50 people (including service leaders and volunteers), in accordance with the requirements of the City of Chicago.  Attendees will be required to pre-register each week and verify that they 1) do not have COVID or symptoms, and 2) are willing to wear a mask. 
TEMPERATURE CHECKS
When you arrive, an usher will take your temperature with a touchless thermometer.  No one with a fever will be permitted to enter. 
SANITATION
All high-touch surfaces will be sanitized before the first service, in between services, and after the second service. Hand Sanitizer will be available upon entry to and exit from AIC and on the table where the communion elements are served.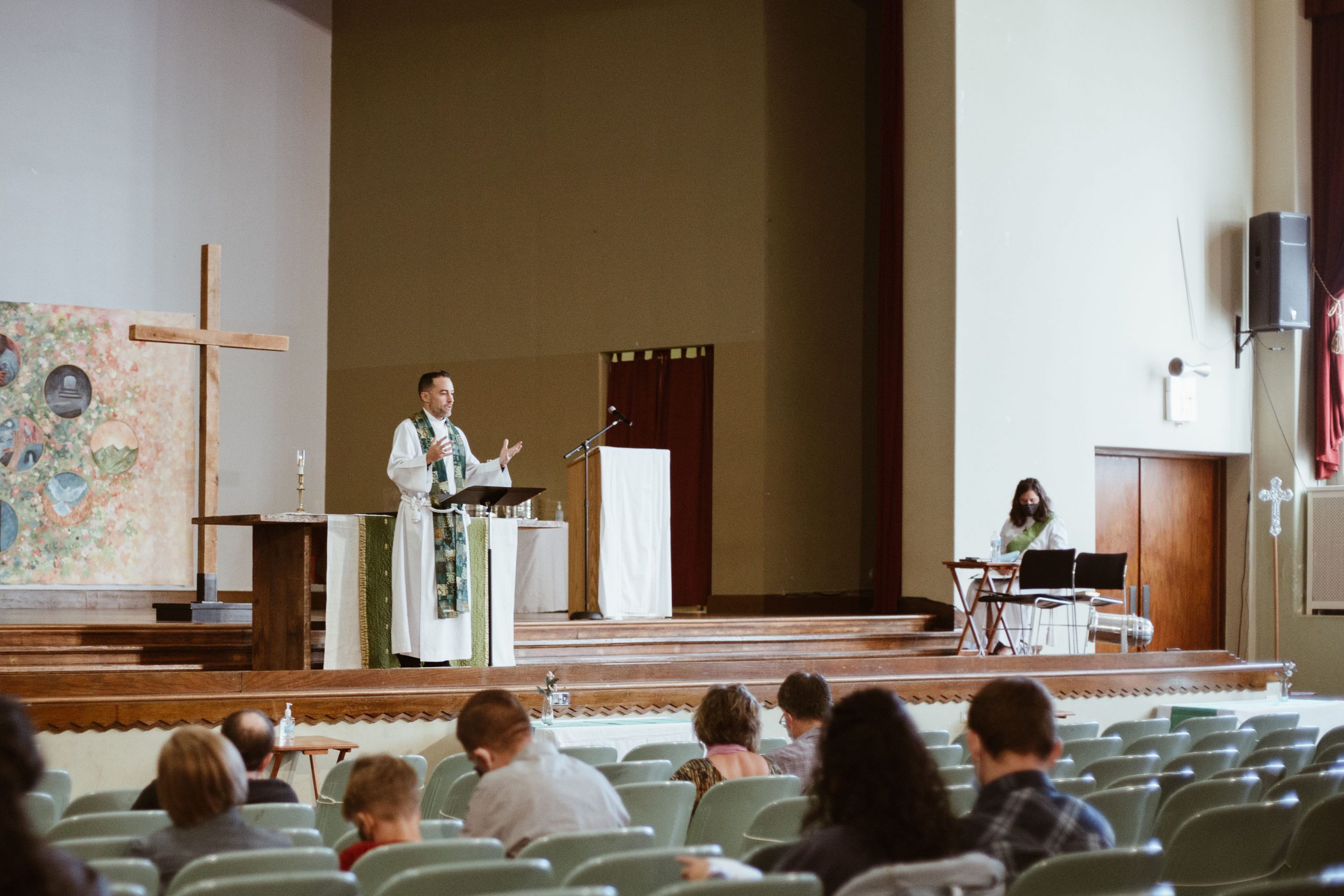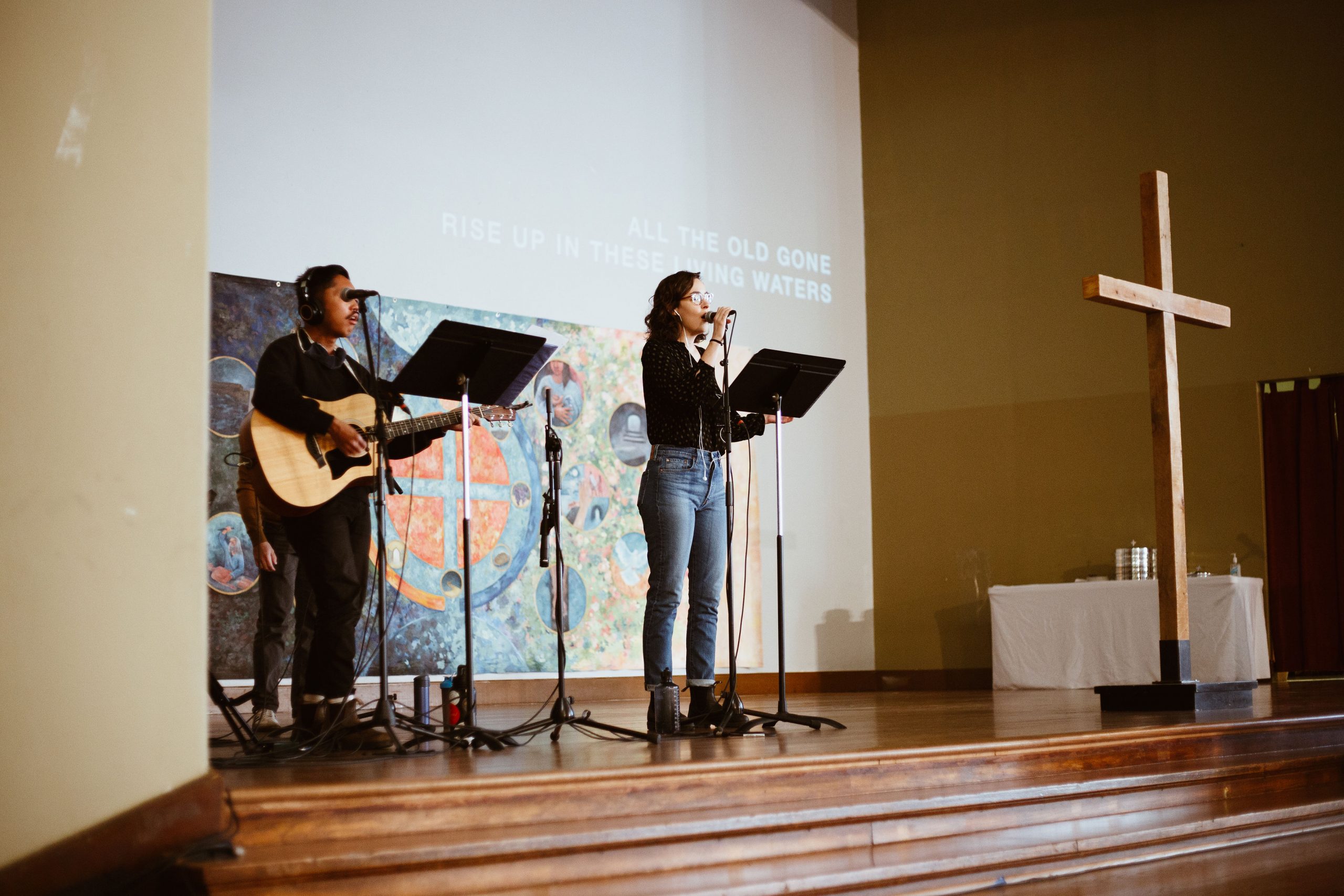 MASKS
Everyone ages 3 and up will be required to wear a mask at all times within the building.  We will make one brief exception each week when we consume Eucharist together (see below for more detail). 
SOCIAL DISTANCING   
We will take measures to keep attendees at the recommended 6 feet of distance.  
Seats will be "roped off" to keep seating to every other row. The usher will direct attendees to space themselves from anyone they did not arrive with. 

No offering basket will be passed during the service. Instead, an offering box will be placed next to the usher during the dismissal for attendees to deposit any tithes. 

Weather permitting, we will have a space outside after the service designated for people to mingle and chat. 

No food or beverages (other than communion) will be provided.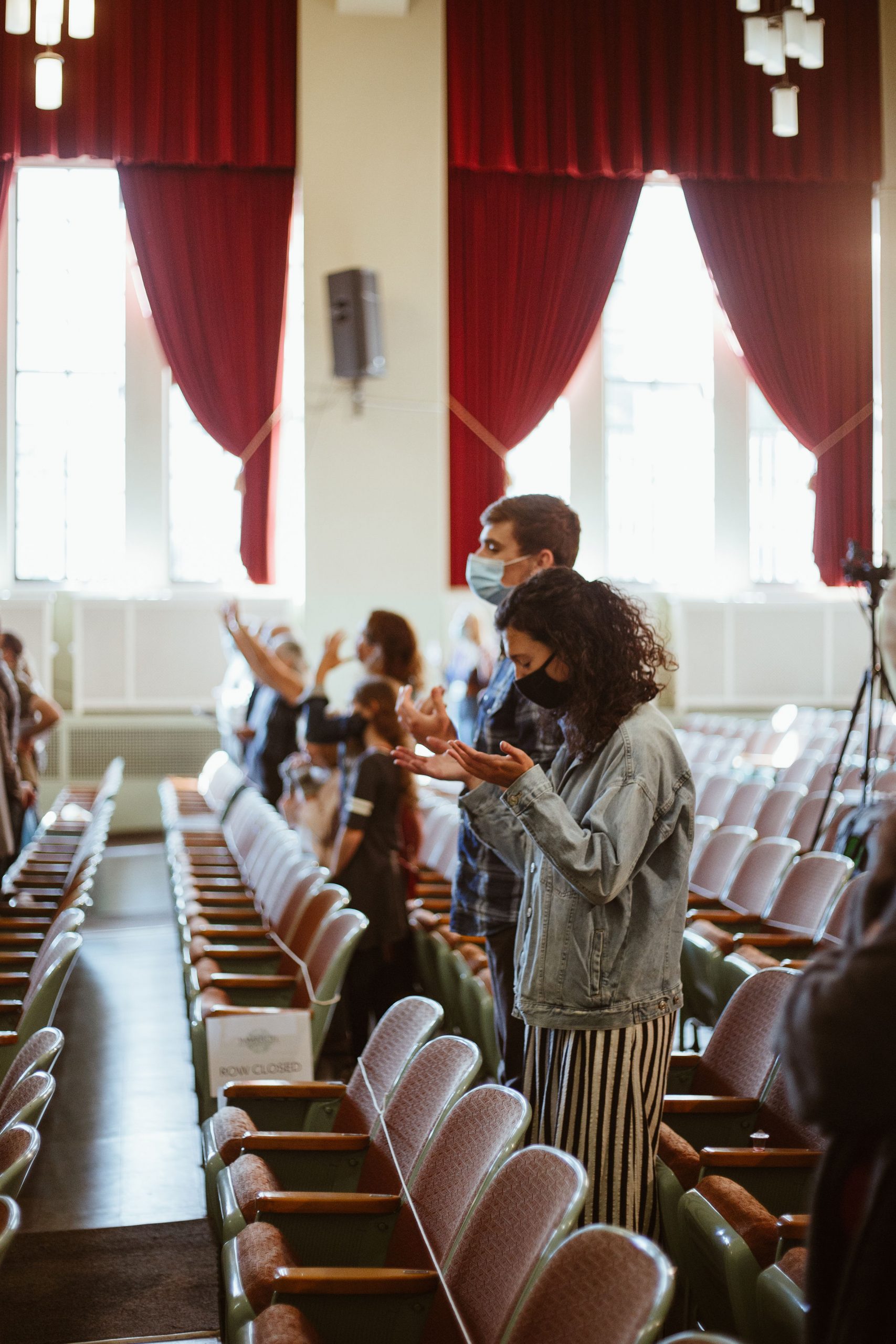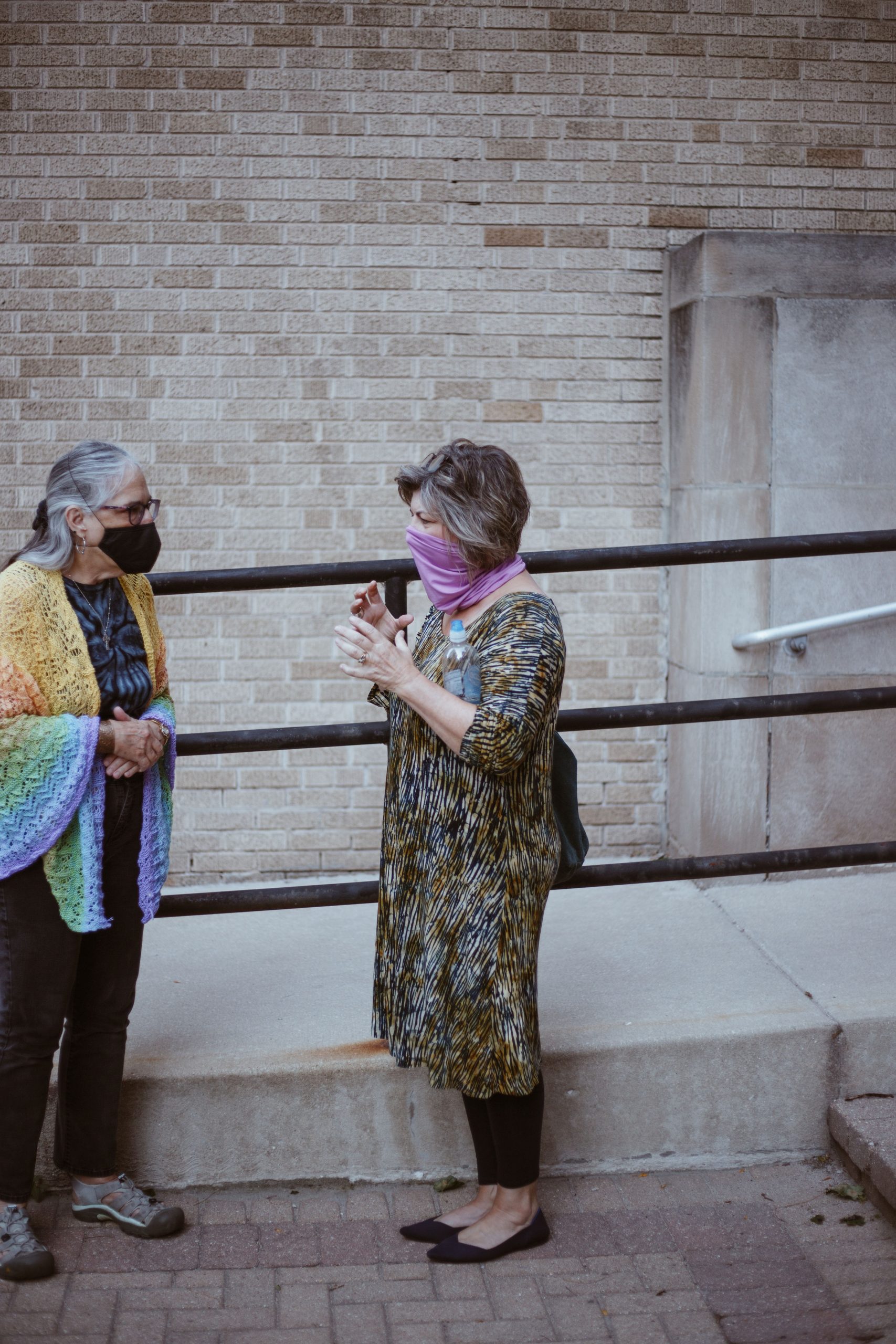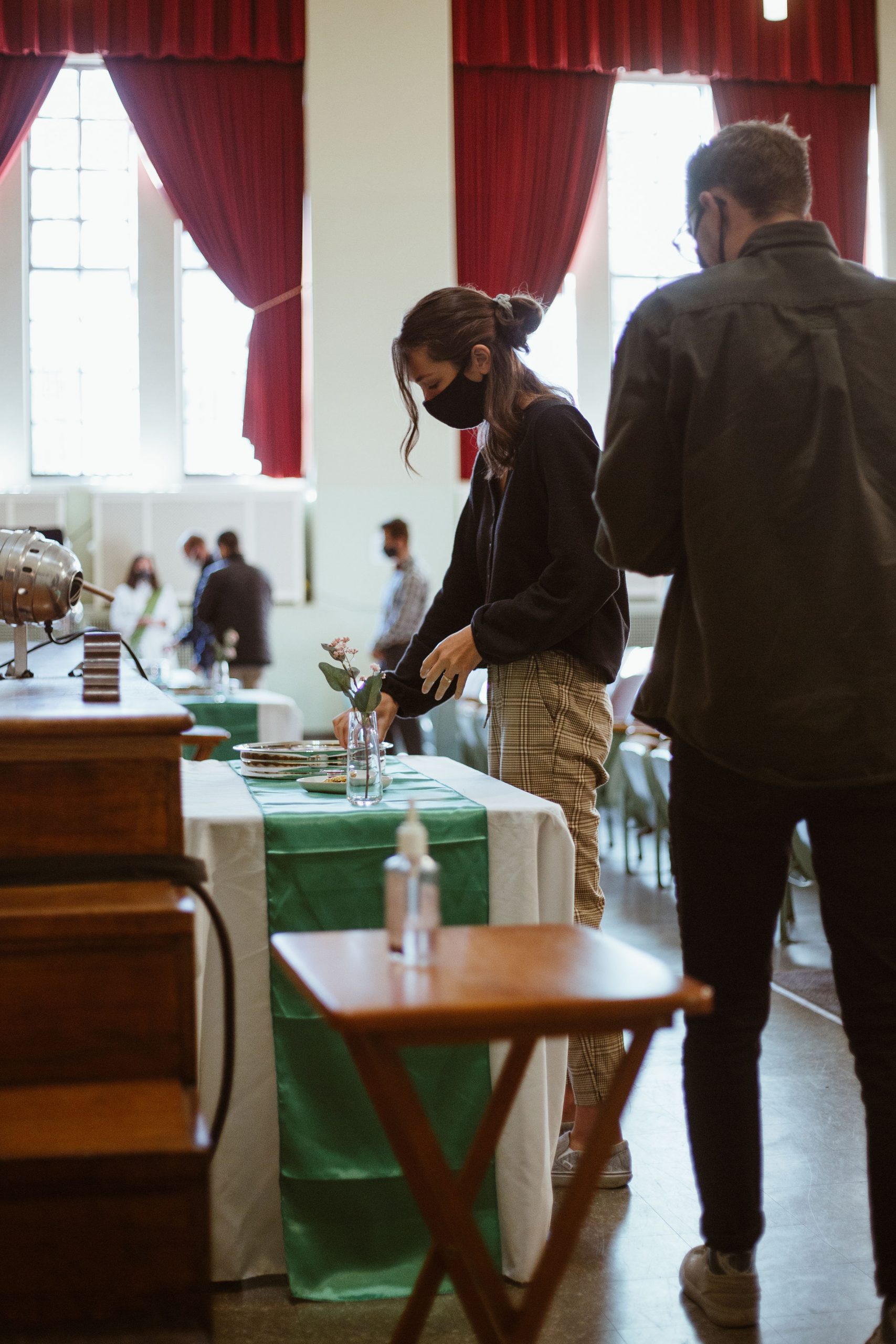 COMMUNION
We will take extra precautions around taking the Eucharist:
We will use prepacked, sealed individual wafer/juice cups.  

The usher will have hand sanitizer available for individuals as they are released from their seats.  

Individuals will pick up communion from a table at the front of the auditorium.

Once everyone has come through the line and is seated again, Father Aaron will lead everyone to consume the elements at the same time from their seats, which will be spaced safely throughout the auditorium.
Those who are unable to attend services in person can sign up to come to our Ravenswood Ministry Center between 1PM and 2PM to pick up Eucharist. Sign up using "Communion Pick-Up" link (top of this page) to receive Eucharist on Sunday afternoon!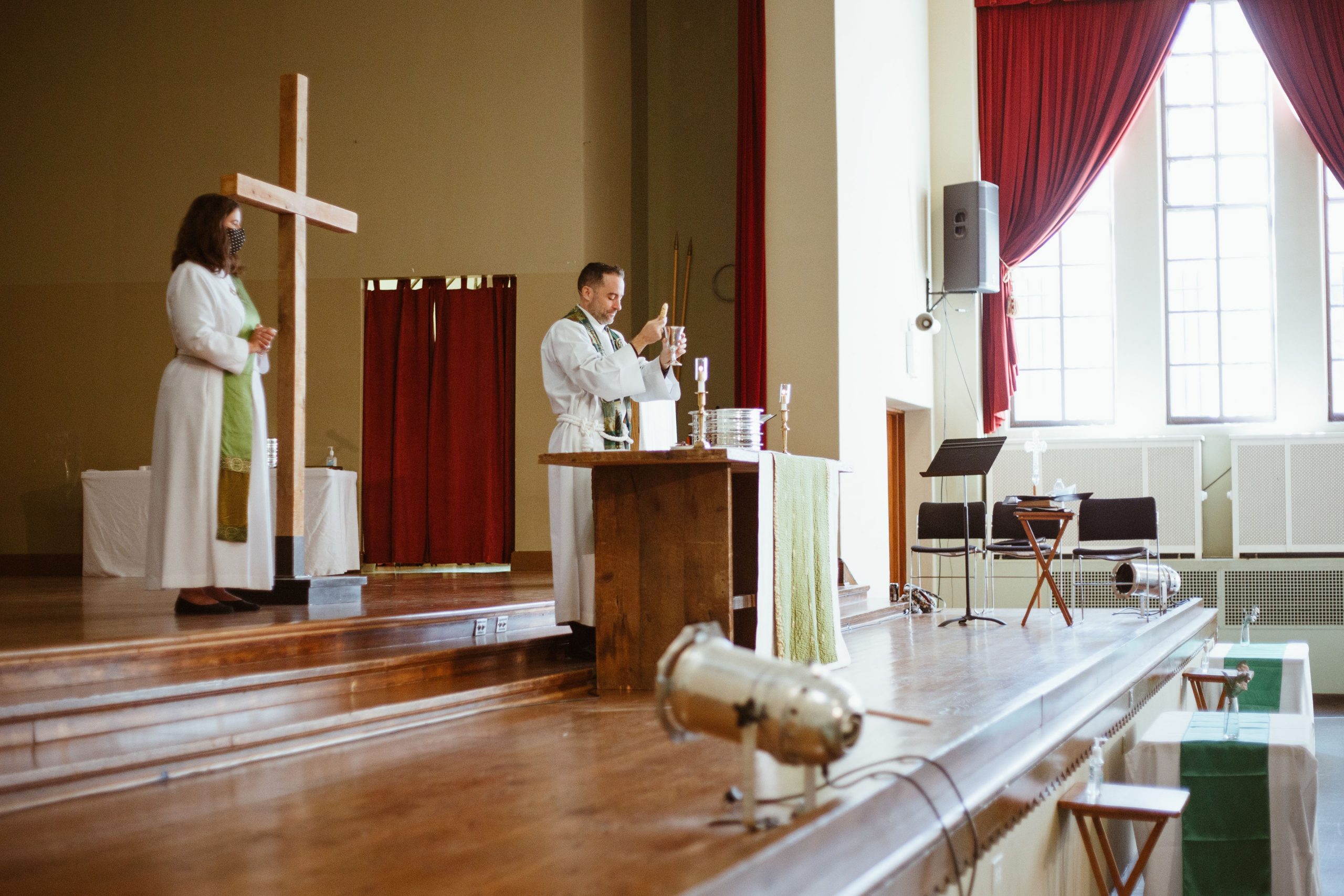 WORSHIP & LITURGY
The liturgy will be shortened; we expect services to conclude in under one hour.
At this time, for the safety of everyone in attendance, we are asking that attendees please refrain from congregational singing. The worship team will lead in songs of praise.
FAMILY MINISTRIES
Most Sundays this fall, 1st-12th grade students are invited to attend socially distanced classes on the 2nd floor during the 9AM service. Registration is required. Learn more on our Kids Page.