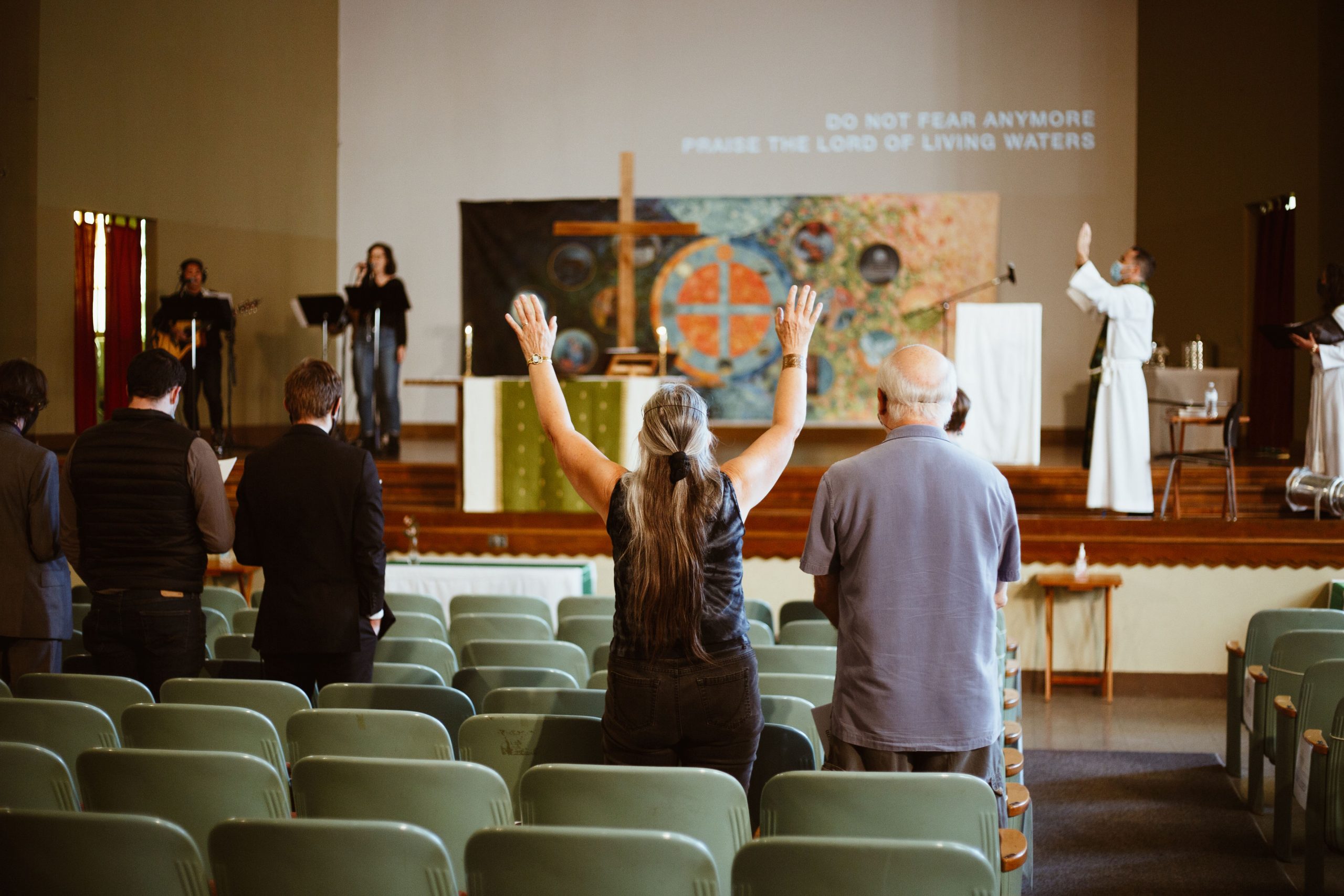 Regathering for Worship
Fall 2020
Hello! We are looking forward to gathering in person for worship this fall. We fully understand that some will choose not to come at this time. As you discern whether to participate with us in worship from home or in person, please read through the information provided below. Please know that you are a beloved member of our community, regardless of how you participate in Sunday worship!
Don't hesitate to reach out to Rachel Maudru (rachel@immanuelanglican.org) with any questions you have.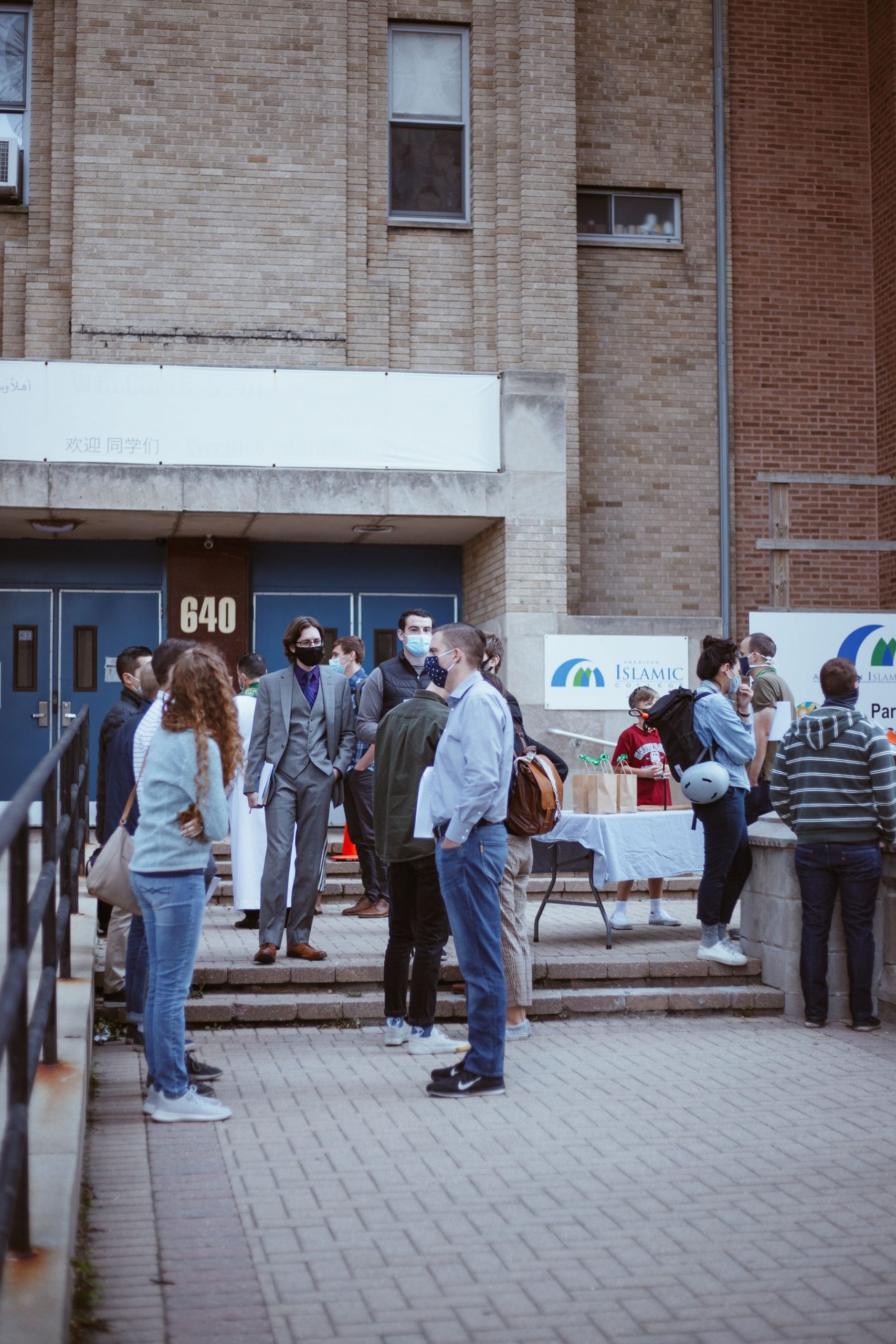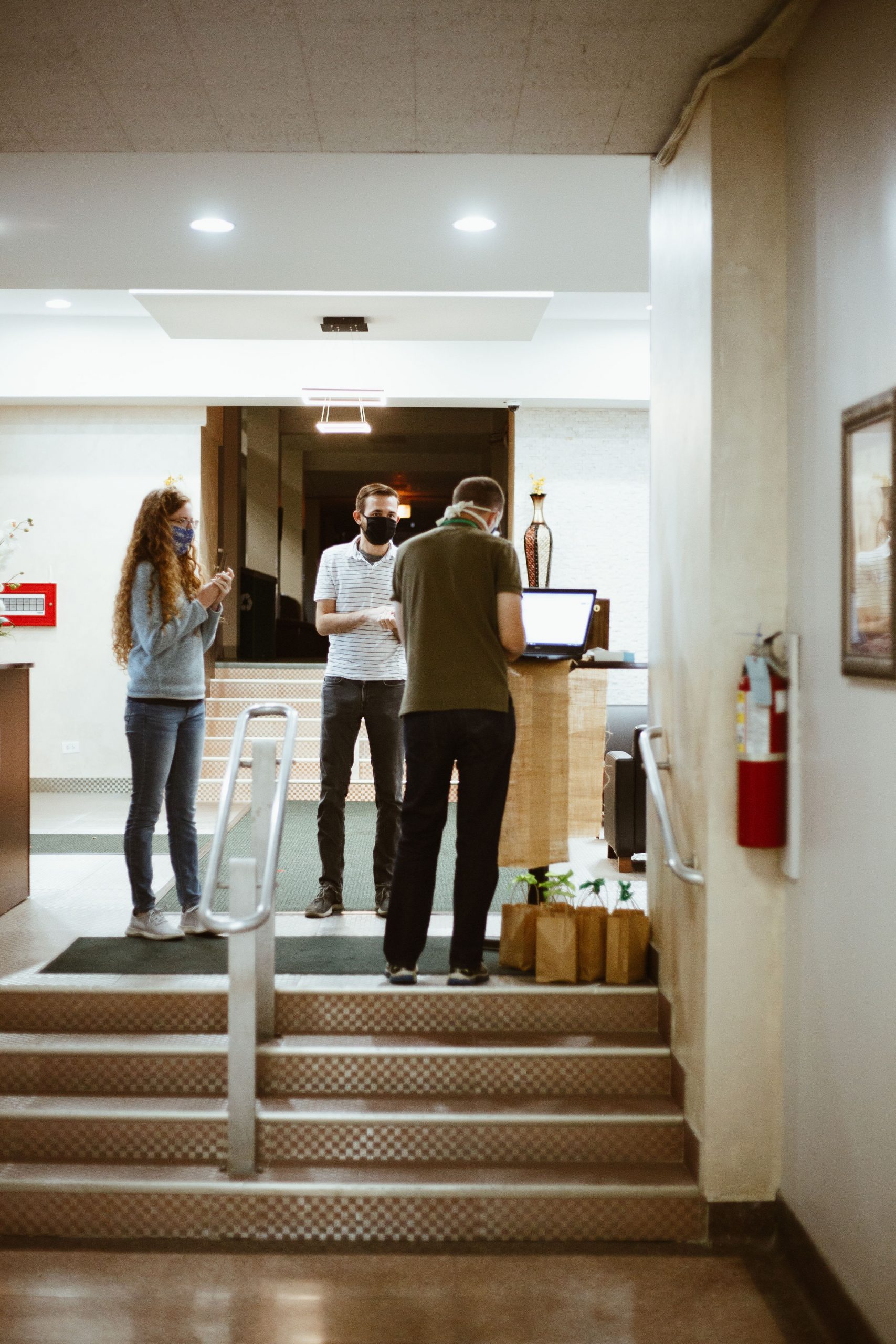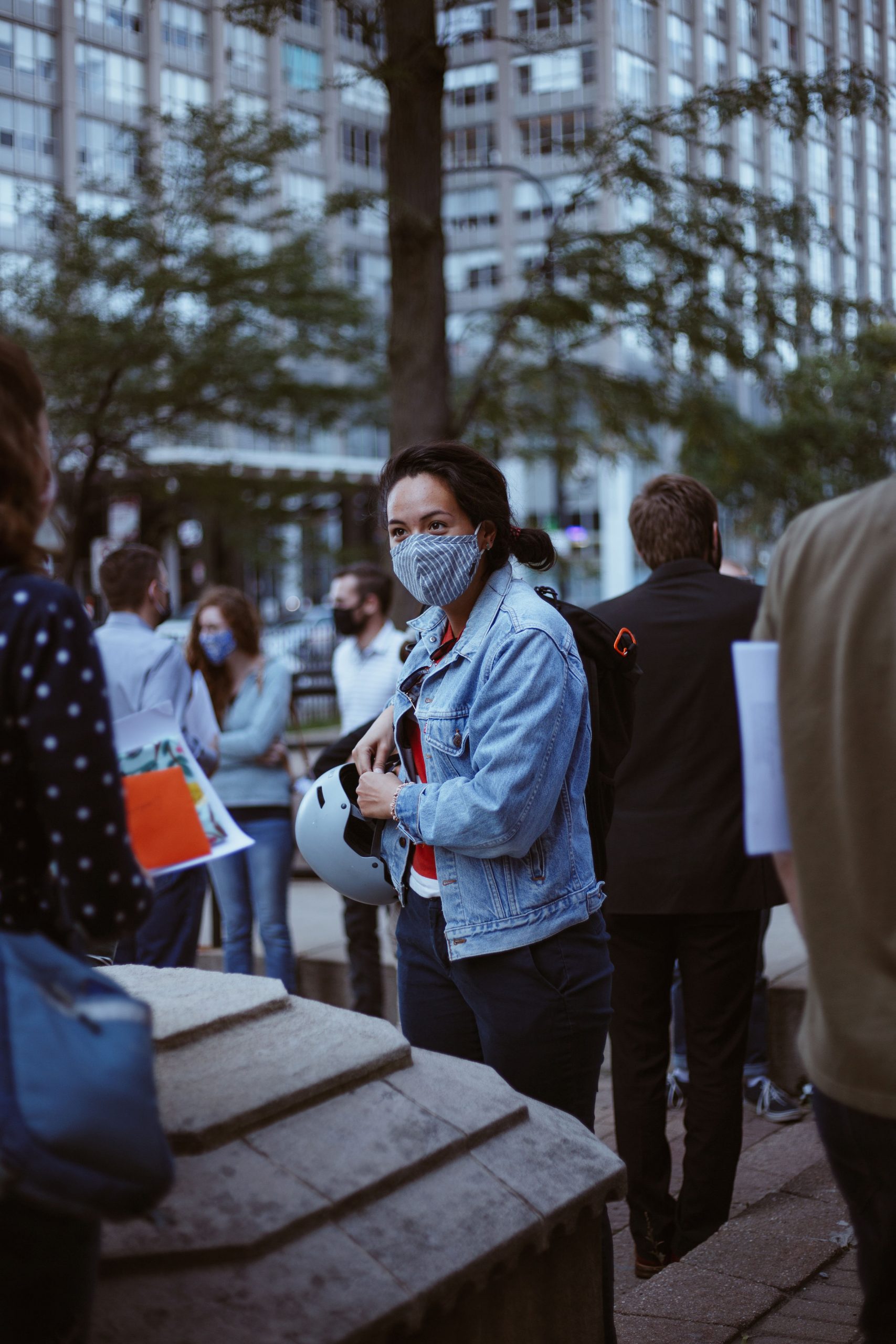 Gathering for Worship
Details subject to change. Check this page for updates or subscribe to our weekly announcement email!
JOIN US IN-PERSON
In-person worship services are held each Sunday at 9:00AM and 10:30AM at 640 W Irving Park Road. (Pre-registration is required.)

We also offer Sunday School for Grades 1-12 during the 9:00AM service. Learn more!
JOIN US ONLINE
Our 10:30AM service will be streamed live on Facebook and our website each Sunday.

Those who join us via livestream can sign up to receive Eucharist on Sunday afternoons between 1PM and 2PM at our Ravenswood Ministry Center.

(Use "Communion Pick-Up" link above.)
LOCATION: American Islamic College (640 W Irving Park Rd, Chicago, IL 60613)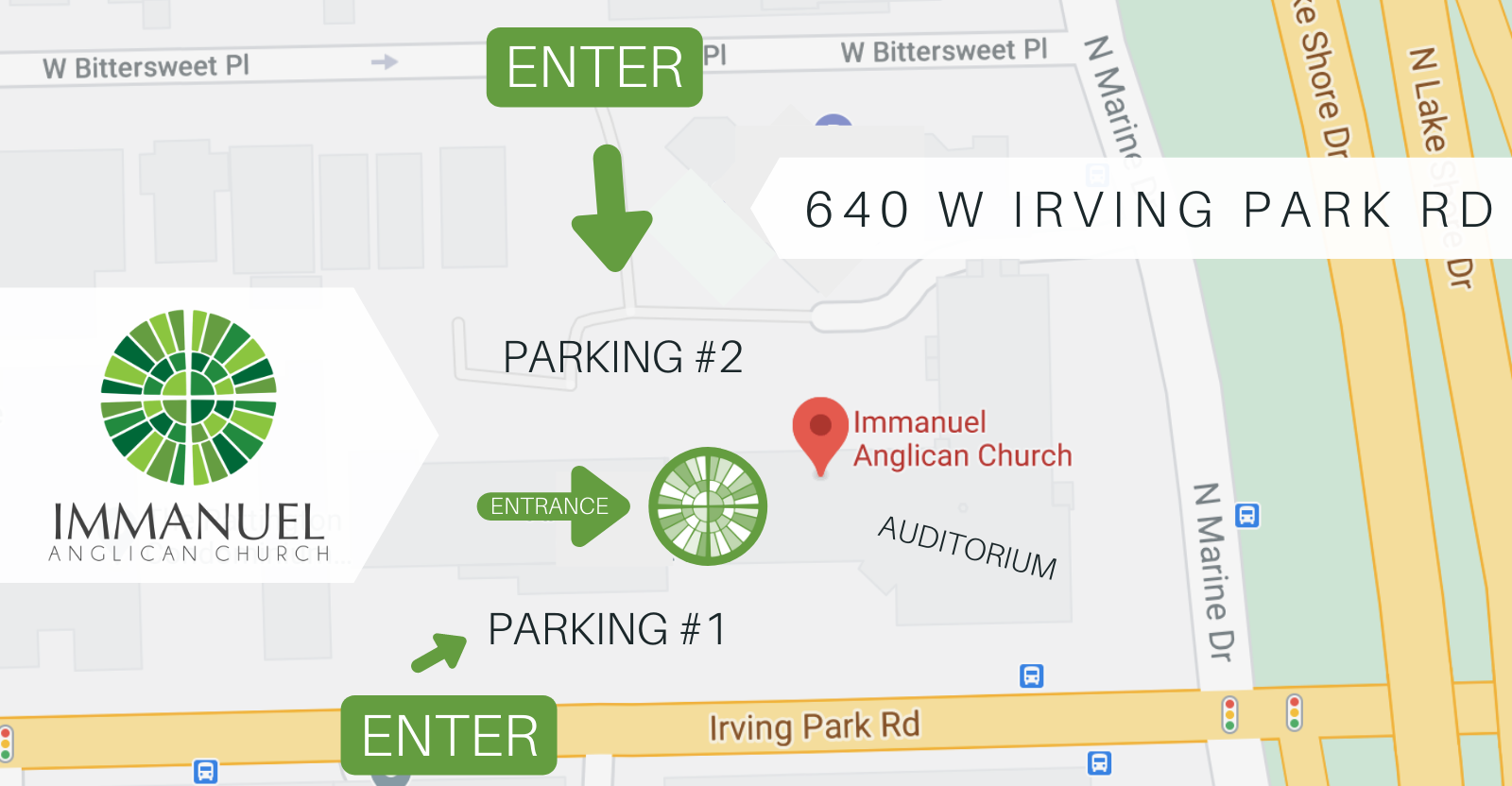 Safety Plan
We will implement the following safety measures to prevent spread of COVID at Immanuel's services.
REGISTRATION
Each service will be capped at 50 people (including service leaders and volunteers), in accordance with the requirements of the City of Chicago.  Attendees will be required to pre-register each week and verify that they 1) do not have COVID or symptoms, and 2) are willing to wear a mask. 
TEMPERATURE CHECKS
When you arrive, an usher will take your temperature with a touchless thermometer.  No one with a fever will be permitted to enter. 
SANITATION
All high-touch surfaces will be sanitized before the first service, in between services, and after the second service. Hand Sanitizer will be available upon entry to and exit from AIC and on the table where the communion elements are served.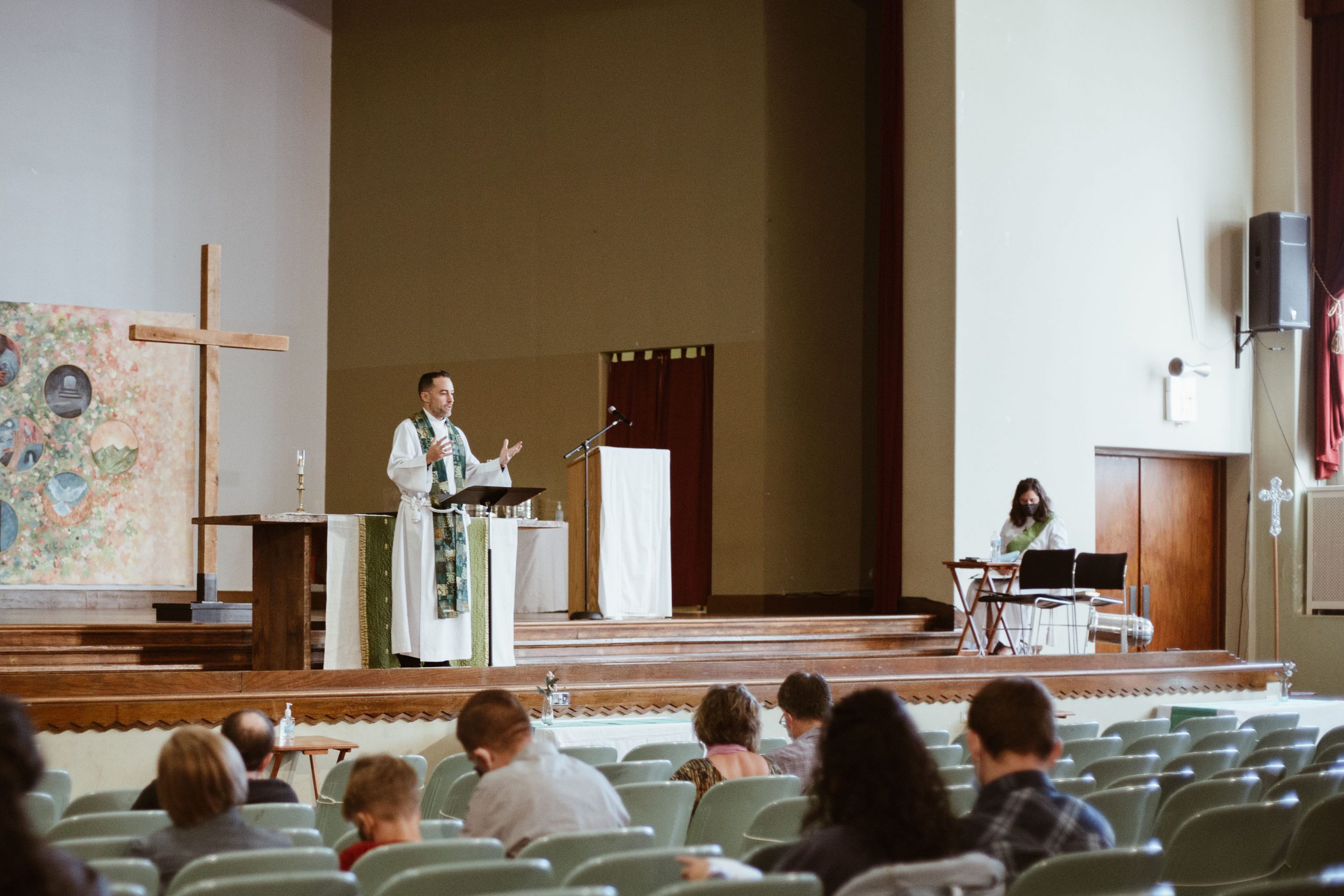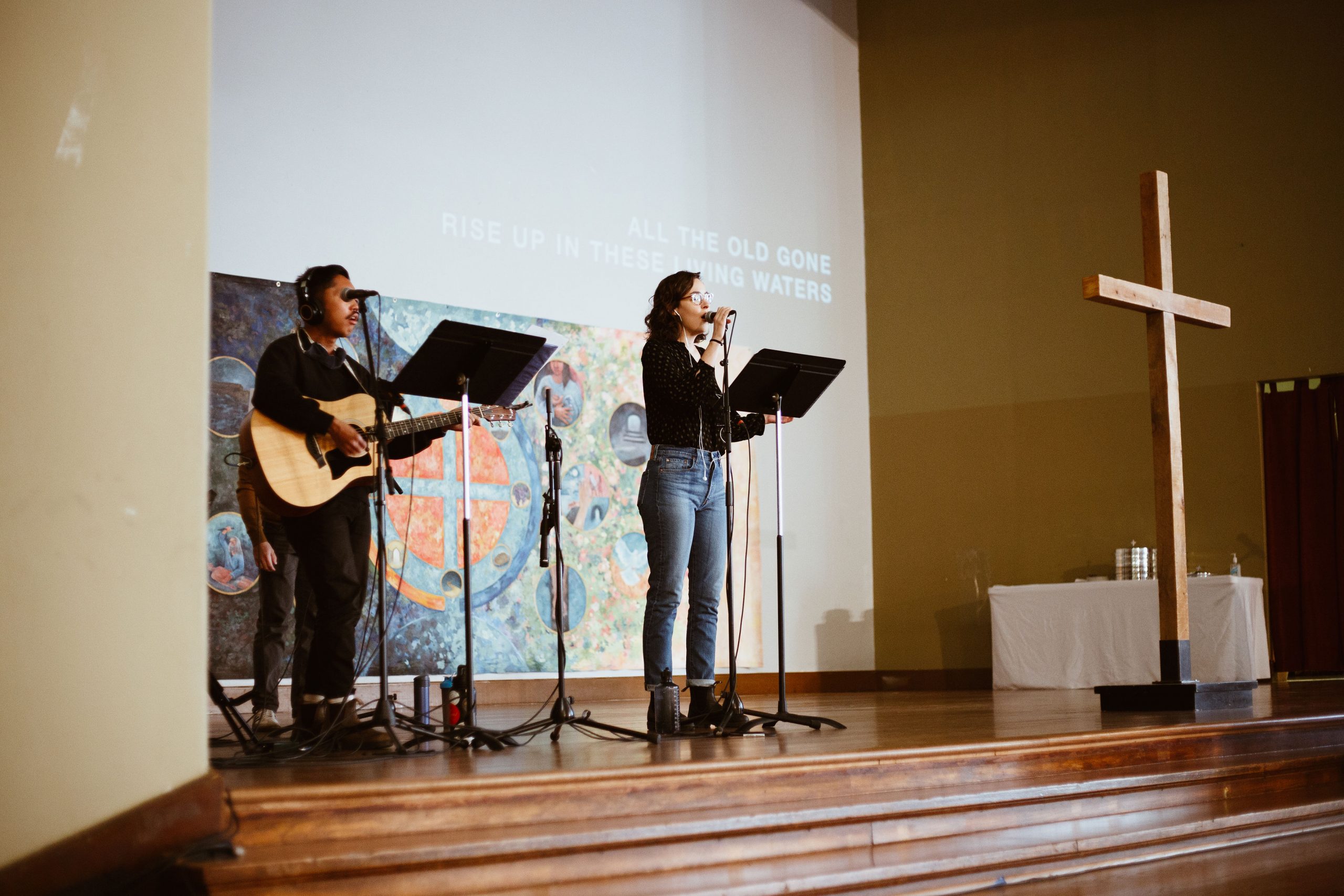 MASKS
Everyone ages 3 and up will be required to wear a mask at all times within the building.  We will make one brief exception each week when we consume Eucharist together (see below for more detail). 
SOCIAL DISTANCING   
We will take measures to keep attendees at the recommended 6 feet of distance.  
Seats will be "roped off" to keep seating to every other row. The usher will direct attendees to space themselves from anyone they did not arrive with. 

No offering basket will be passed during the service. Instead, an offering box will be placed next to the usher during the dismissal for attendees to deposit any tithes. 

Weather permitting, we will have a space outside after the service designated for people to mingle and chat. 

No food or beverages (other than communion) will be provided.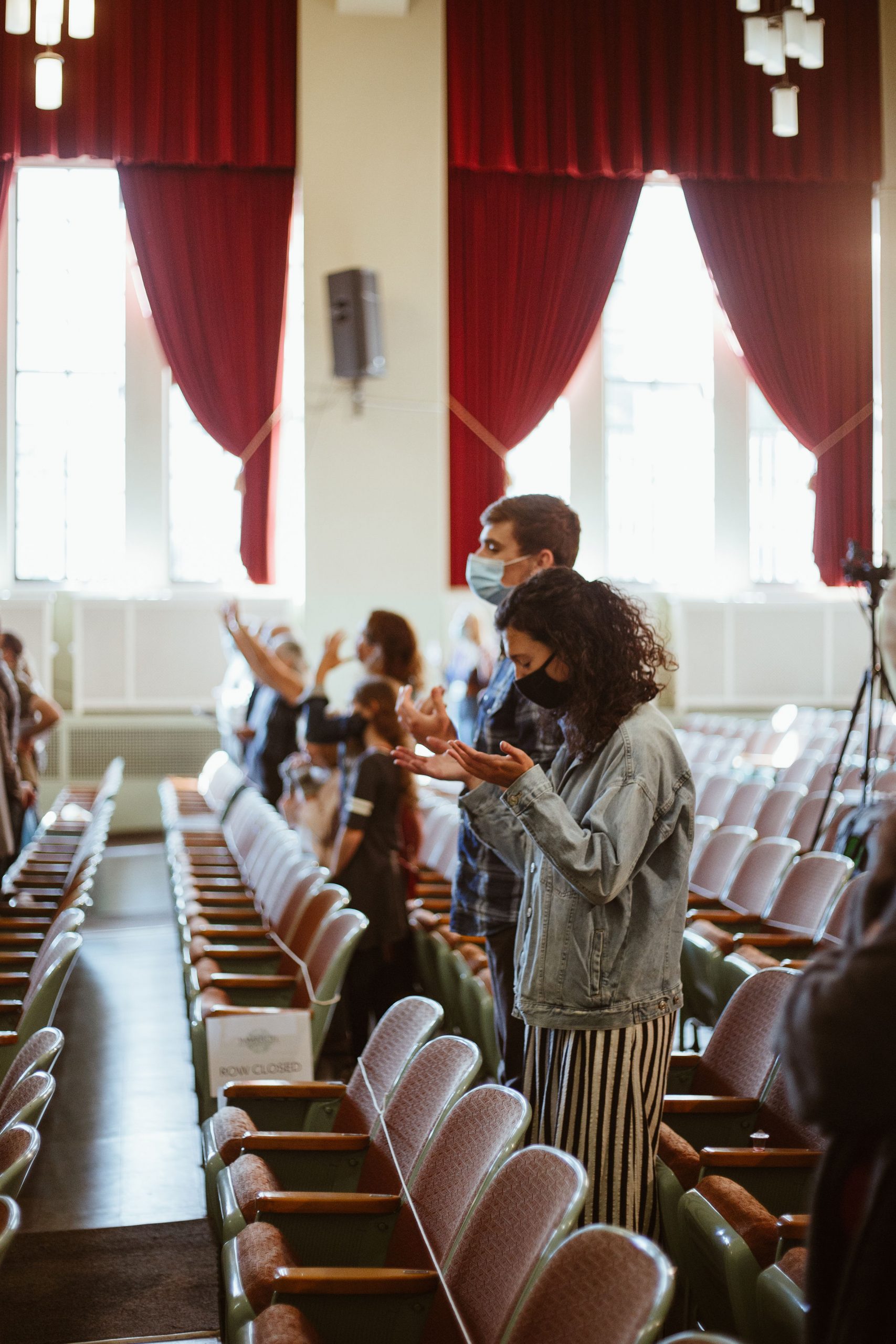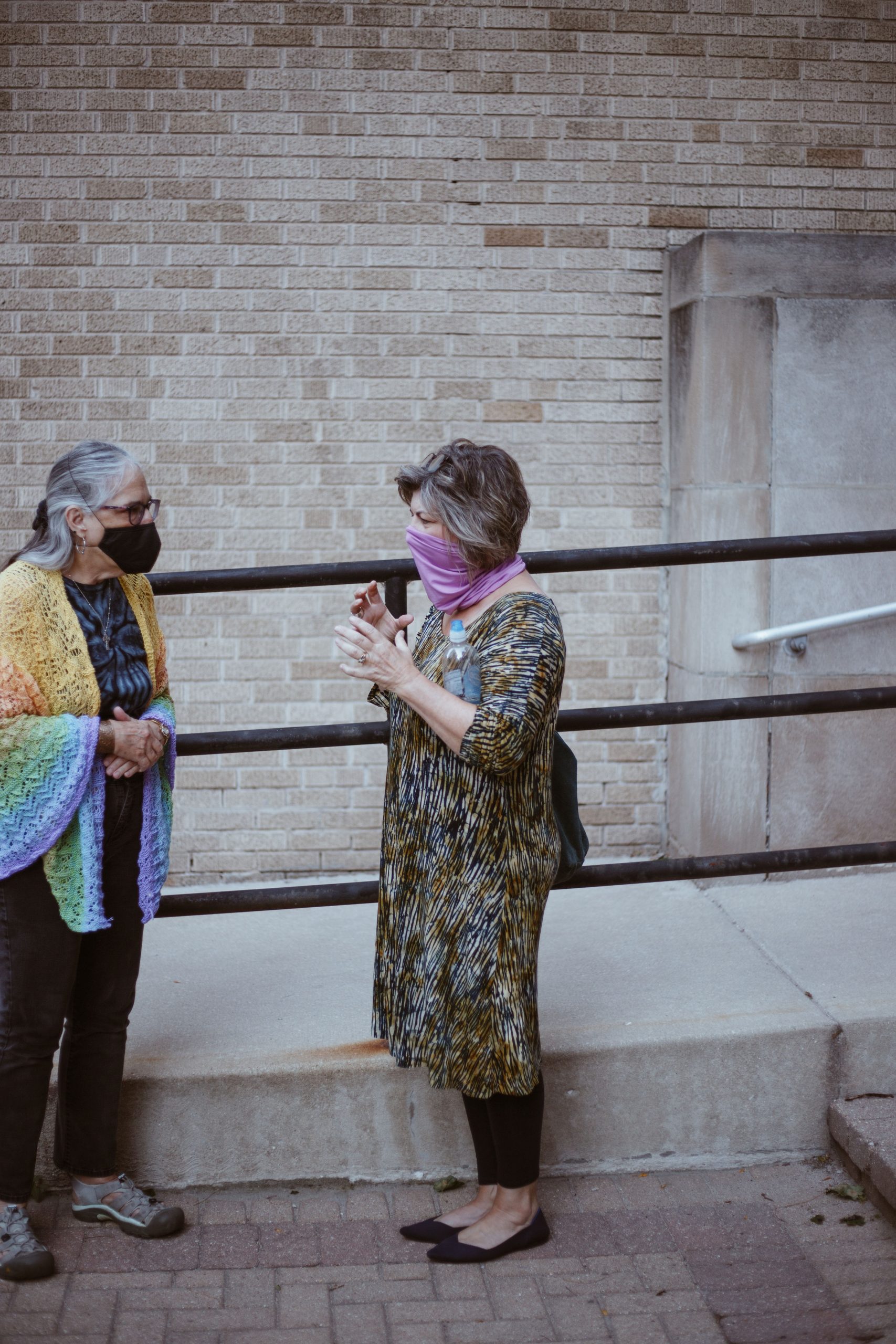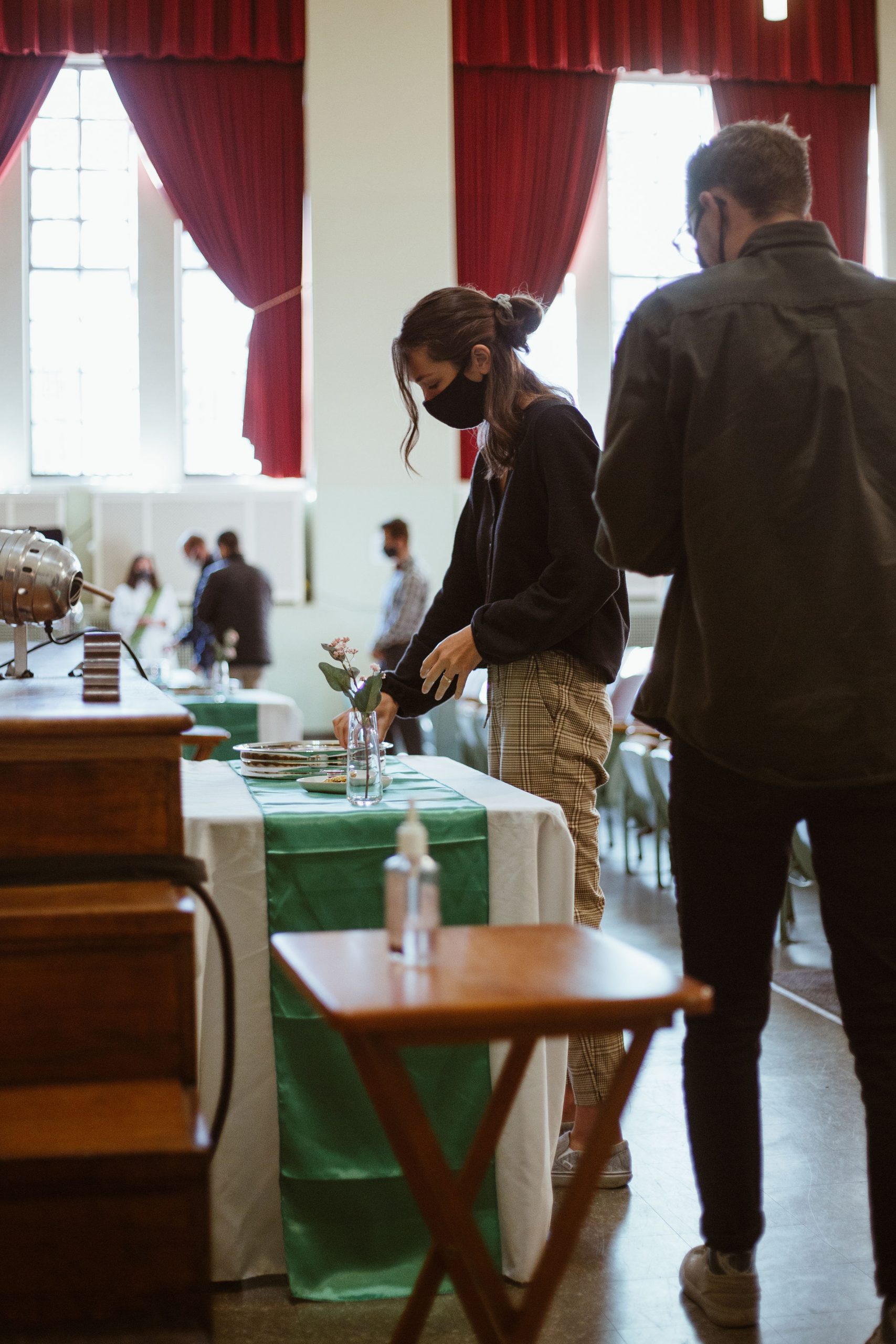 COMMUNION
We will take extra precautions around taking the Eucharist:
We will use prepacked, sealed individual wafer/juice cups.  

The usher will have hand sanitizer available for individuals as they are released from their seats.  

Individuals will pick up communion from a table at the front of the auditorium.

Once everyone has come through the line and is seated again, Father Aaron will lead everyone to consume the elements at the same time from their seats, which will be spaced safely throughout the auditorium.
Those who are unable to attend services in person can sign up to come to our Ravenswood Ministry Center between 1PM and 2PM to pick up Eucharist. Sign up using "Communion Pick-Up" link (top of this page) to receive Eucharist on Sunday afternoon!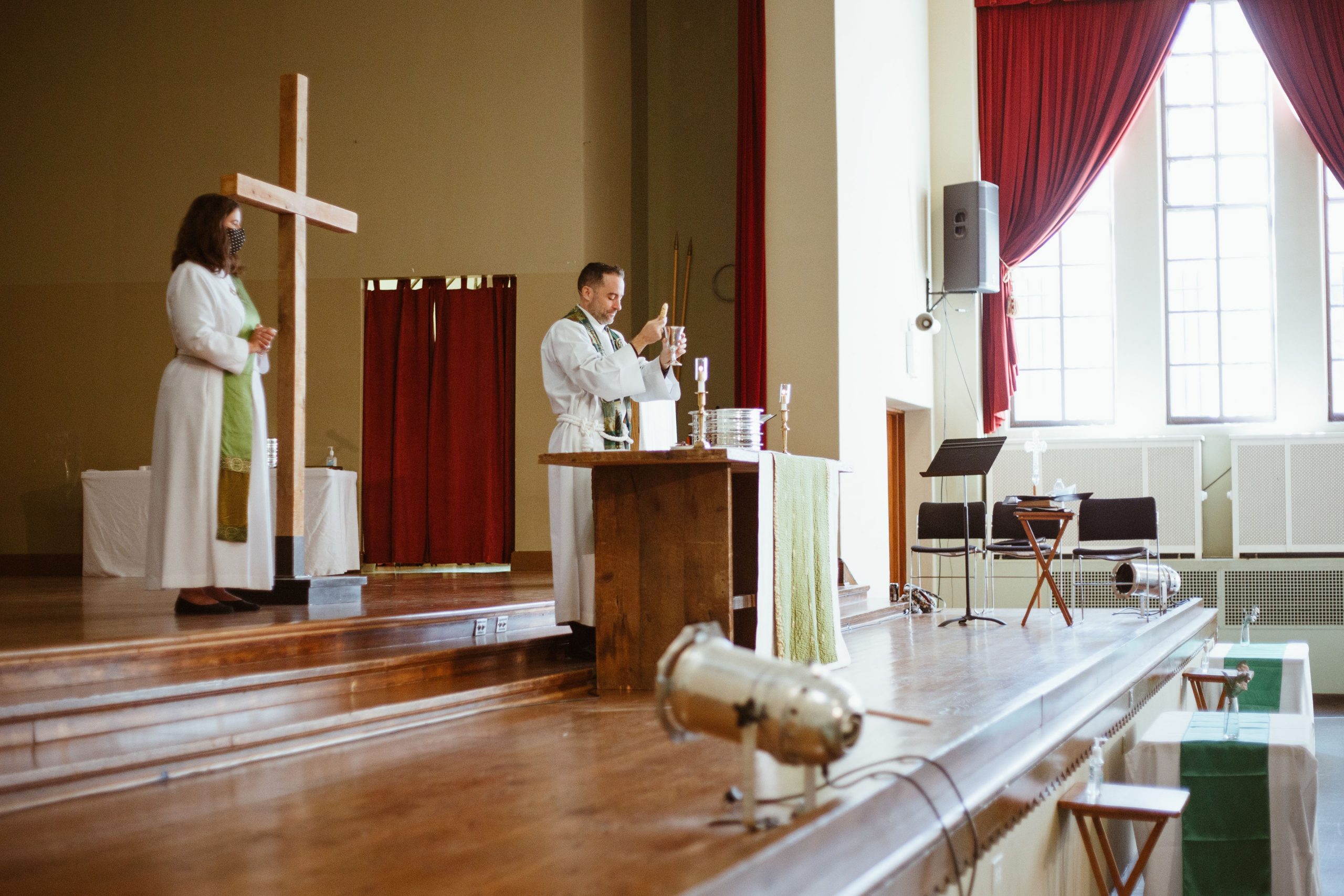 WORSHIP & LITURGY
The liturgy will be shortened; we expect services to conclude in under one hour.
At this time, for the safety of everyone in attendance, we are asking that attendees please refrain from congregational singing. The worship team will lead in songs of praise.
FAMILY MINISTRIES
Most Sundays this fall, 1st-12th grade students are invited to attend socially distanced classes in the gym above the auditorium (3rd floor) during the 9AM service. Registration is required. Learn more on our Kids Page.