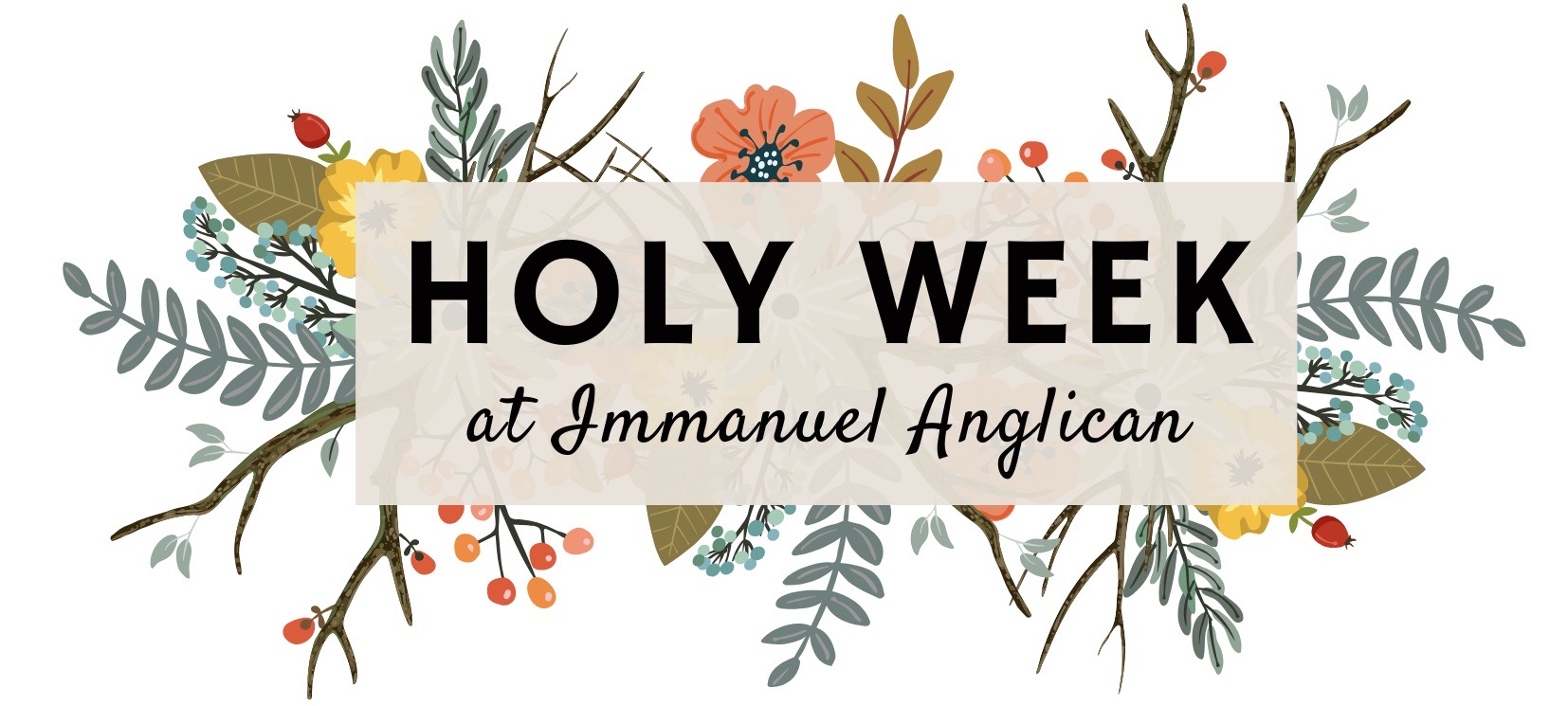 Thank you for celebrating Holy Week with us.
Find recordings of Holy Week services and other resources below.
Fr. Aaron's Invitation to Holy Week
April 5 – Palm Sunday Service
April 10 – Good Friday Service
April 9 – Maundy Thursday Service
April 12 – Easter Sunday Service
Stations of the Cross
Listen and pray through the Stations of the Cross. (Duration: 25 minutes.)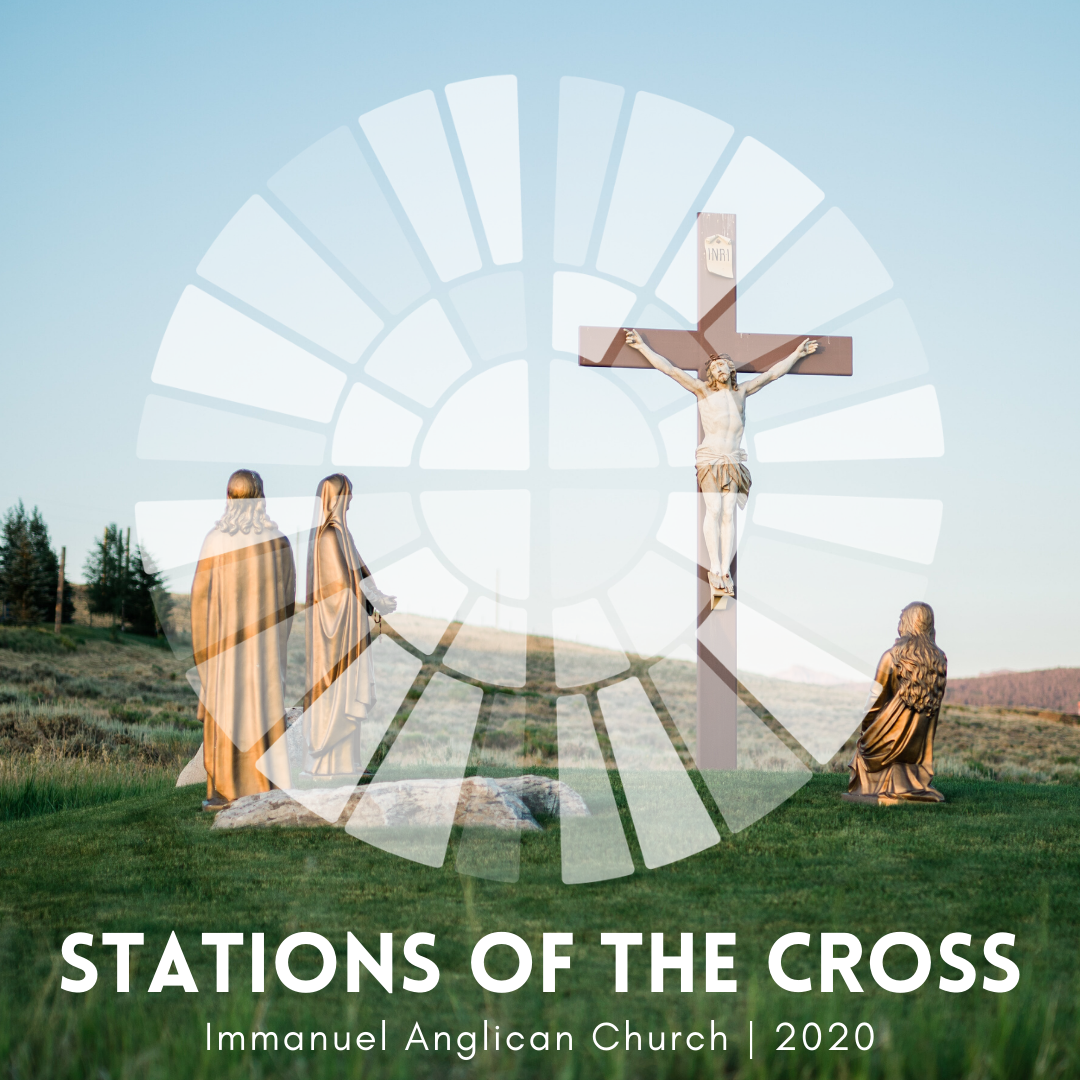 Seven Days with Jesus
Use this devotional to walk with Jesus, day-by-day, through the events of Holy Week.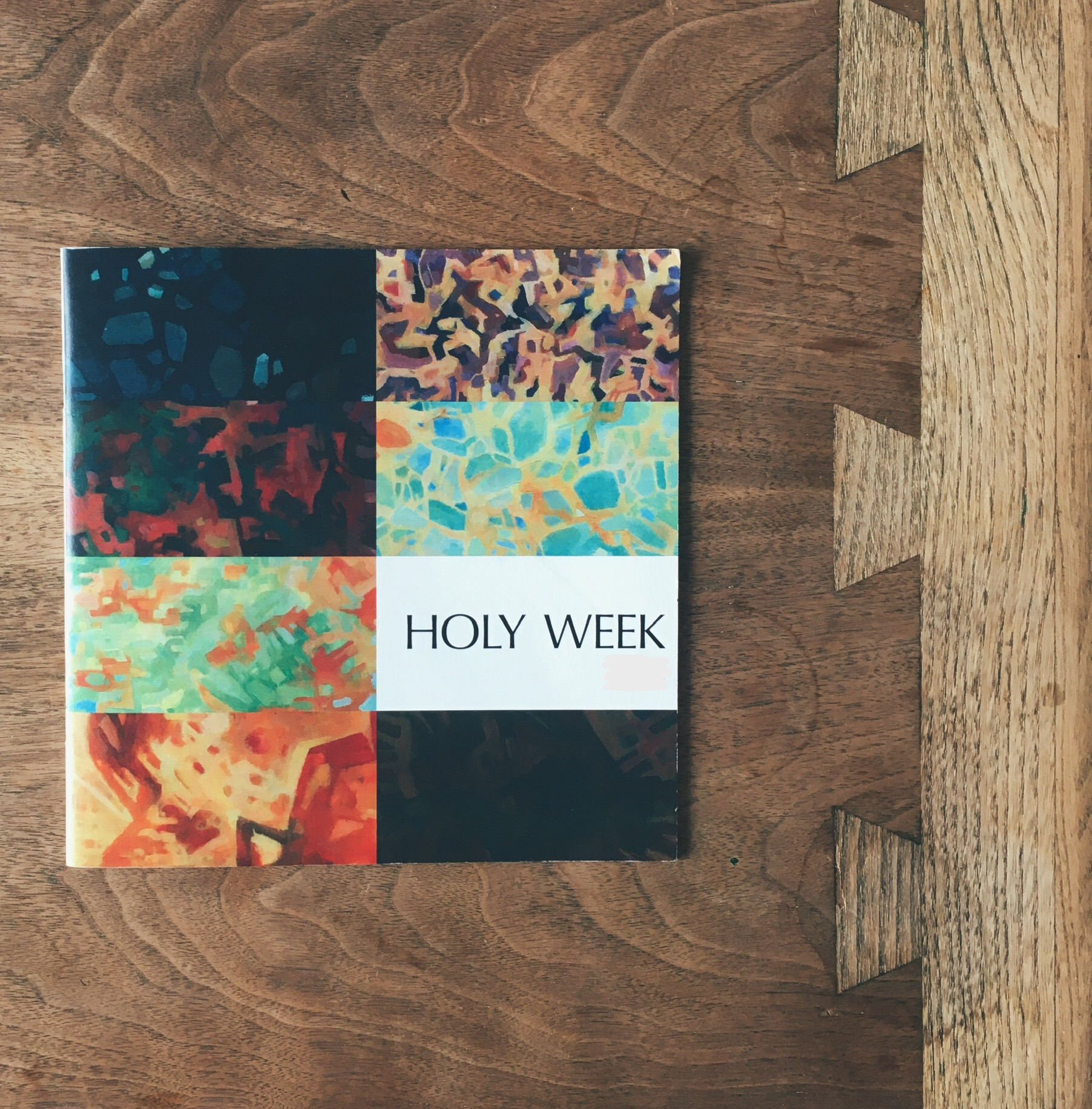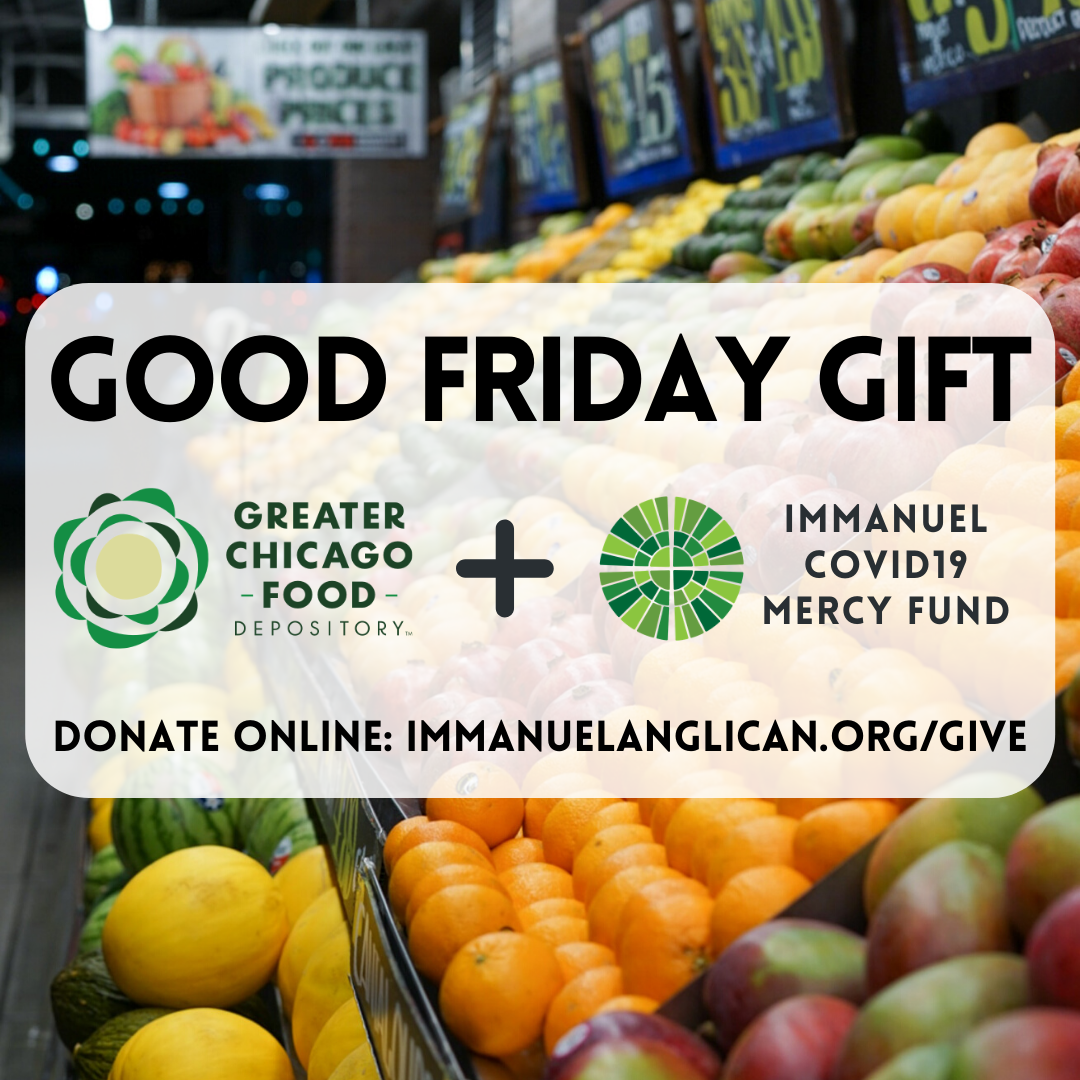 Good Friday Gift 2020
We give thanks to God that you donated $24,578.32 for our Good Friday Offering!
Every year on Good Friday, Immanuel collects a special offering on behalf of people who are suffering in the world around us. As we partner sacrificially with our neighbors in need, we reflect Jesus' suffering servanthood. This Good Friday we took up an offering to serve those in need in our city and our Immanuel church body.
One half (50%) of the donations given for Good Friday have gone to the Greater Chicago Food Depository. The economic impact of COVID-19 is likely to increase food insecurity in our city, and GCFD is already hard at work responding to the increased need for food. The other half (50%) of the donations given for Good Friday will go to an "COVID19 Mercy Fund" that will help people in our own congregation face short-term financial challenges from the COVID-19 pandemic.
April 5 | Palm Sunday: 10AM
Palm Sunday is the day we commemorate Jesus' arrival in Jerusalem, when he was greeted by a crowd saying "Blessed is he who comes in the name of the Lord!" and waving palm branches. We celebrate that Jesus is the King who was promised to God's people, Israel.
On this first day of Holy Week we remember that though he entered Jerusalem triumphant, Jesus' true triumph would occur a week later, outside the city's gate, at the site of his execution.
April 9 | Maundy Thursday: 7PM
Maundy Thursday is the day in which we remember Jesus' final night with his disciples before his death. On that night Jesus washed his disciples' feet and shared bread and wine with them. At that time he instructed them to do likewise after his death. On Maundy Thursday, we obey this instruction by washing one another's feet and sharing communion.
"A new commandment I give to you," Jesus said on that night, "that you love one another. Even as I have loved you, you also should love one another." At this commemorative service, we ask God to give us the love which he commands of us.
April 10 | Good Friday: 7PM
Good Friday is the day on which Christians commemorate Jesus' death by crucifixion. The service is a time to meditate on the cost of God's love for us, a love which kept Jesus nailed to the cross. We are told the story of the Passion and reminded of what Christ endured to rescue us from our sin. We are also reminded of the darkness which accompanied Christ's death and the silence of his grave.
April 12 | Easter Sunday: 10AM
On Easter Sunday (and throughout all of Eastertide!) we continue to celebrate the memorial of Jesus' victory over death. We rejoice that, in the words of Augustine, Christ "took death upon himself and slew it with the abundance of his life."
We rejoice too that after his resurrection Jesus returned to his friends, the disciples, so that they might believe in him again and have the life that is his. As we remember the forty days Jesus spent preaching good news before ascending to the Father, we pray that God would give us joy to speak about the good news of the Life that has conquered death.