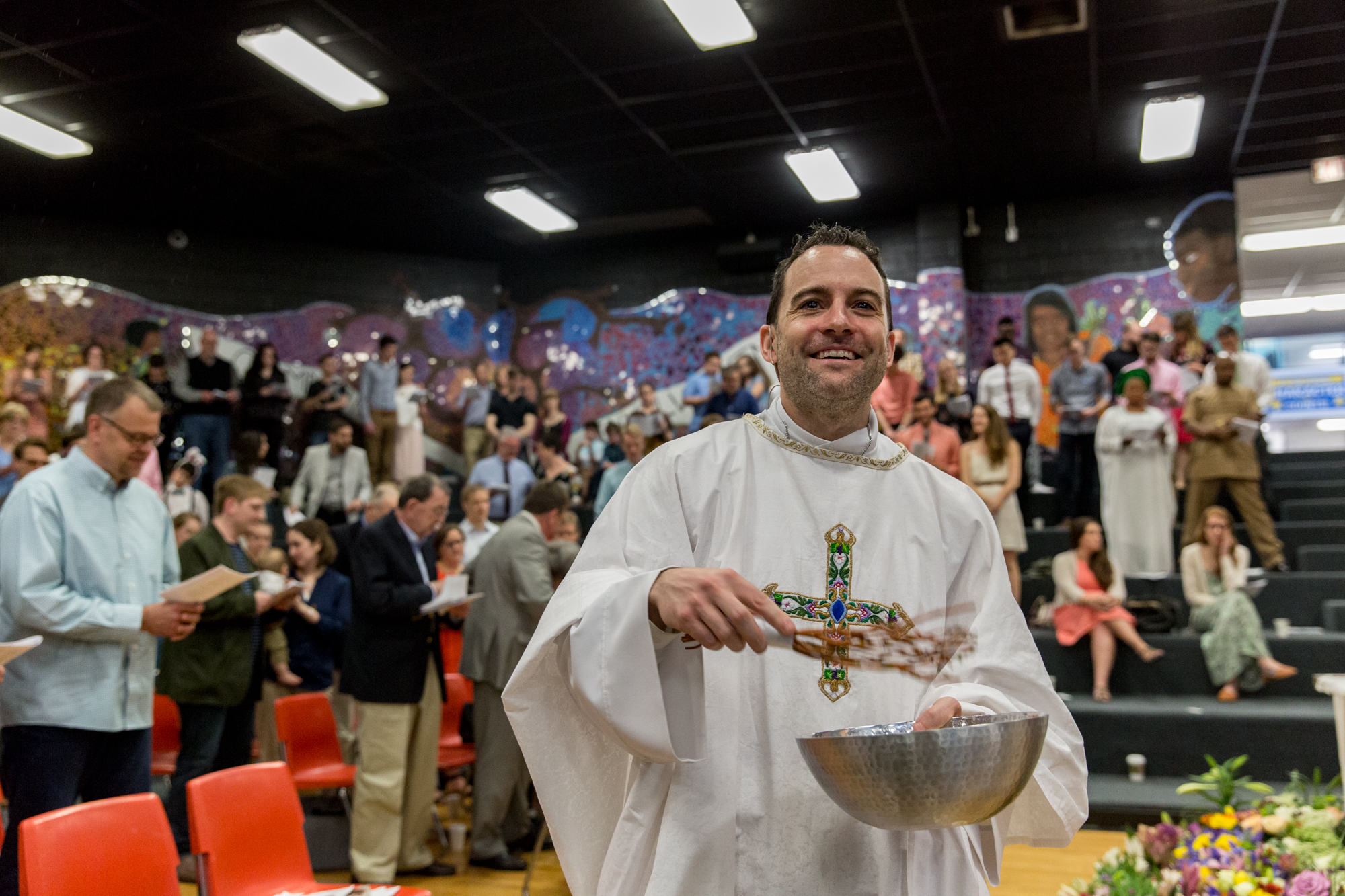 Worship at Immanuel Anglican Church combines the friendly informality you might expect from a church that meets in a public high school with the grace and beauty of Christian rituals that date back thousands of years. The service is led by our Rector (head pastor), Father Aaron Damiani, with many lay leaders—men, women, and even children—actively taking part in proclaiming Scriptures and leading prayers. Anglicans view worship as "a work of the people," so the service is highly participatory. A detailed Order of Service is provided so that everyone may join in worship as much or as little as he or she is comfortable.
We meet for worship every Sunday at 10:00AM at 900 W Wilson Ave in Chicago's Uptown neighborhood. Our congregation includes Uptowners as well as folks from neighborhoods across Chicago. Immanuel Anglican is located three blocks east of the Wilson stop on CTA's Red Line and just a few seconds' drive from Lake Shore Drive.
Our Children's Ministry is available during the service. Nursery and Children's Chapel serve kids from 6 months through 10th grade throughout the first half of the service.  In the second half of the service, all kids join their parents or caregivers for Holy Communion (though children are always welcome to be with their families for the entire service if desired).
We hope that if you haven't joined us for a service yet, you will soon.  We love visitors!
Our Worship Space
We gather every Sunday morning at Uplift High School. There is lots of free parking in the school's parking lot on the East side of the building.  From the parking lot there are signs that will guide you to the correct entrance and a warm welcome. Our sanctuary is a tiered, amphitheater-like space.  Each week a team of volunteers transforms the space into a place of worship with a cross, altar, and decorative banners.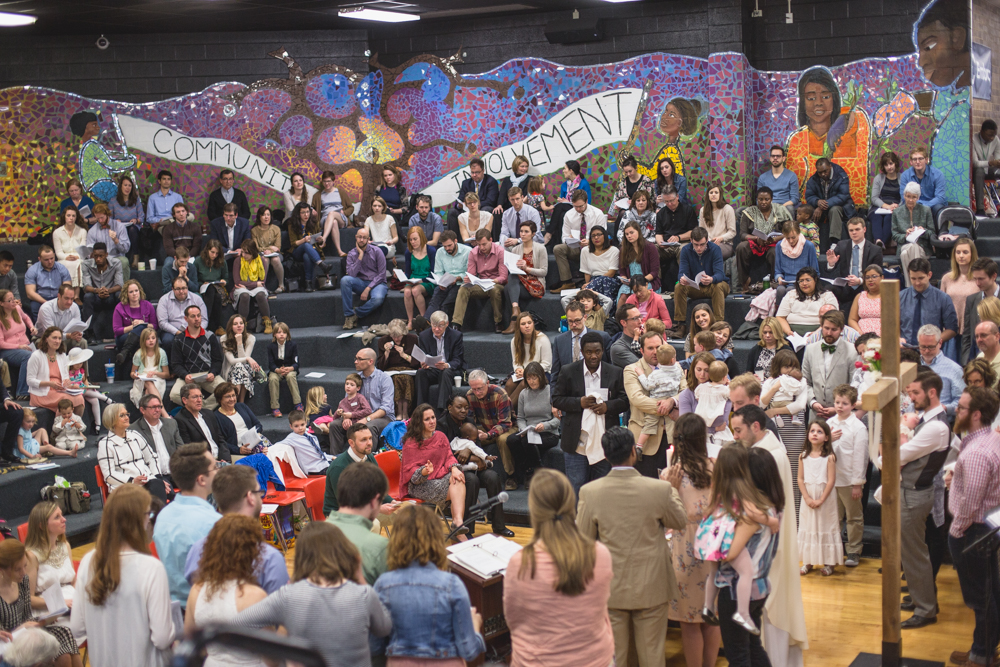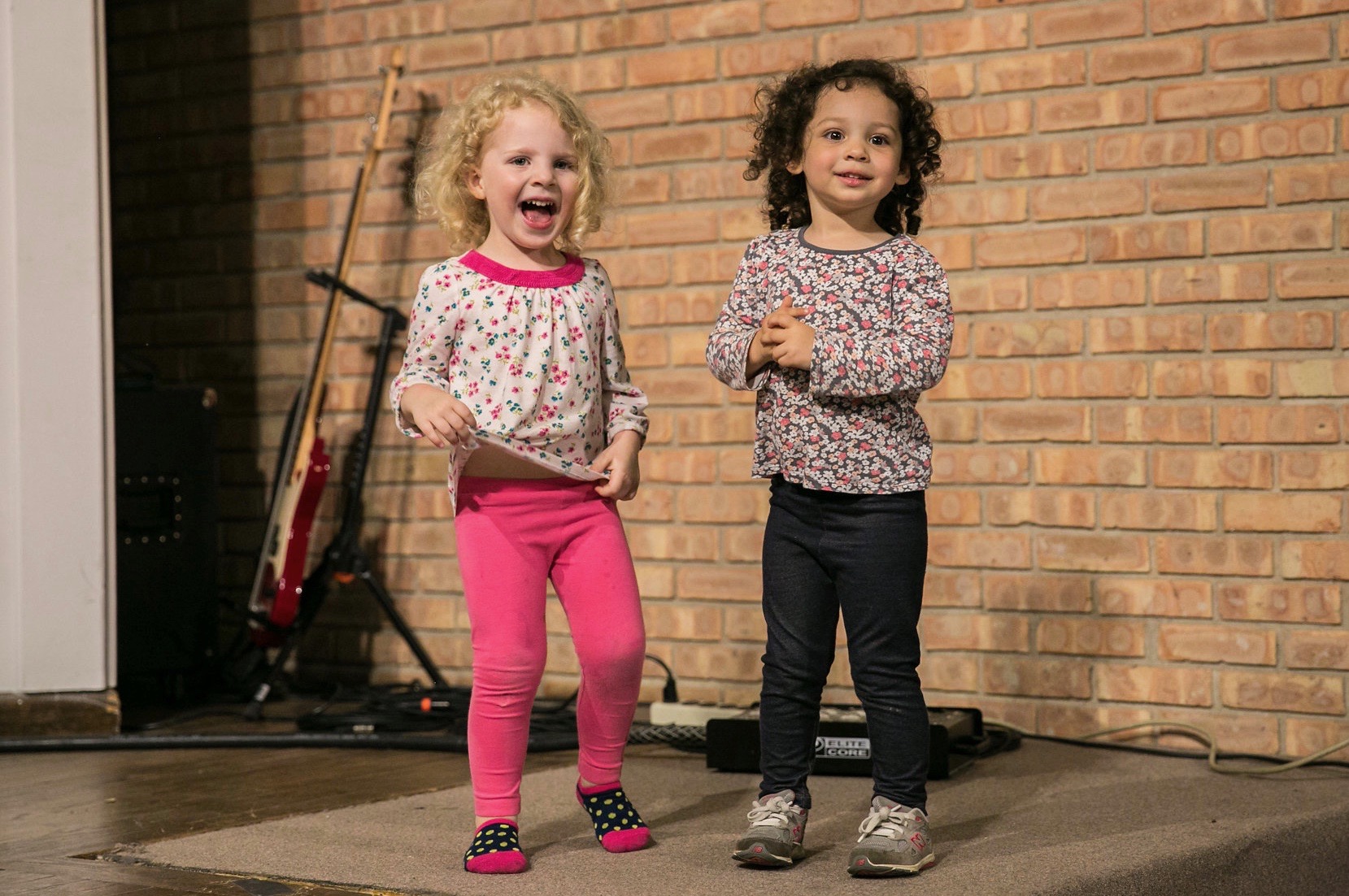 Immanuel Kids & Youth
Our children's and youth ministries seek to provide an engaging worship experience that proclaims truths about Jesus in a way that each child can understand. Each week, we offer nursery care and classes for all children (from 6 months old through 10th grade) during the first half of the worship service. (All children and youth return to the main service for Eucharist and a closing time of worship.) Click on the button below to read more about our children's and youth ministries!
Music
Part of our worship each Sunday occurs through singing praises to the Lord. Calls to sing new songs to the Lord are all throughout Scripture and we see music as a way to express our thanks to God for all he has done.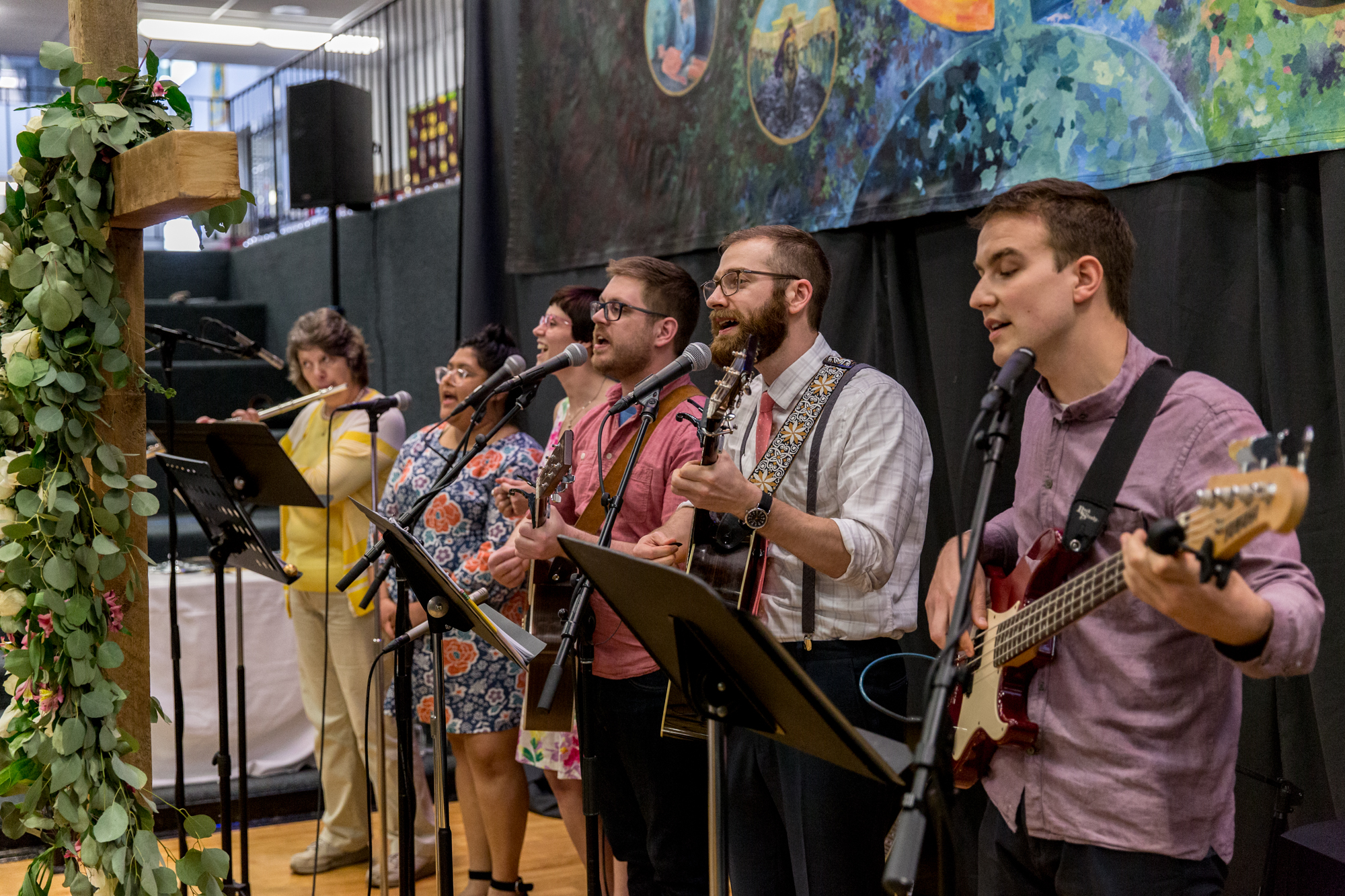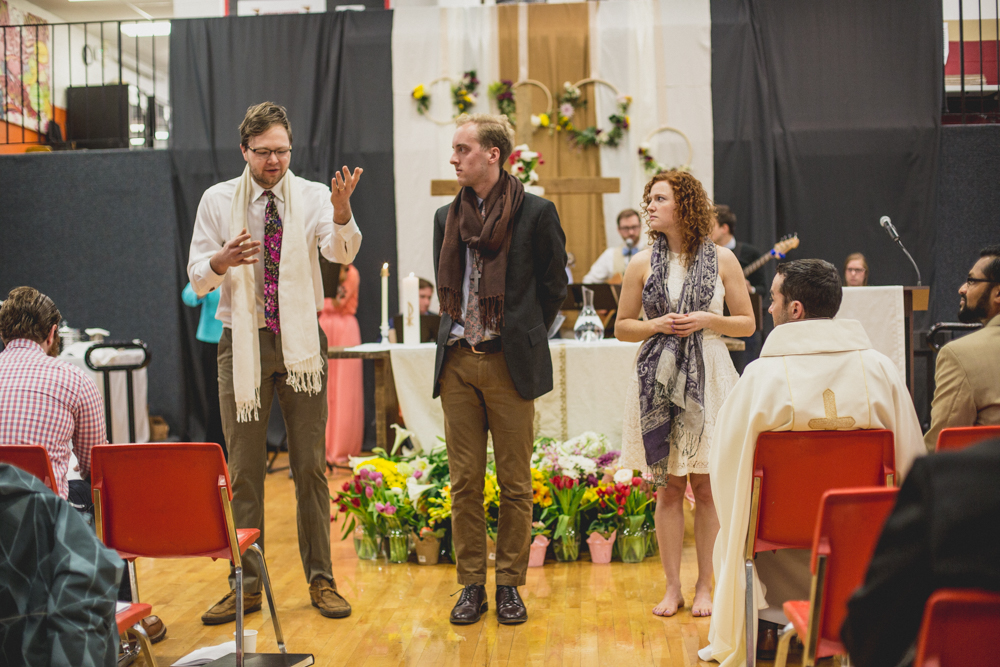 Readings
In the Anglican liturgy there are four weekly prescribed readings from the Bible.  One from both the Old and New Testament, a Psalm (which is read together as a congregation), as well as a reading from one of the four Gospels.  For thousands of years the church was exposed to God's word principally through the spoken voice.  We embrace the richness found in the hearing of God's word and hope that through the reading and listening of Scripture each Sunday the Lord will transform our hearts and minds to be more in-line with His.
Communion
We partake in Holy Communion (also called the Lord's Supper or Holy Eucharist) every Sunday. Jesus commanded this sacrament for the continued remembrance of the sacrifice of his atoning death, and so that we may receive strengthening and refreshing of our souls by the body and blood of Christ, and of the love and unity we share with other believers.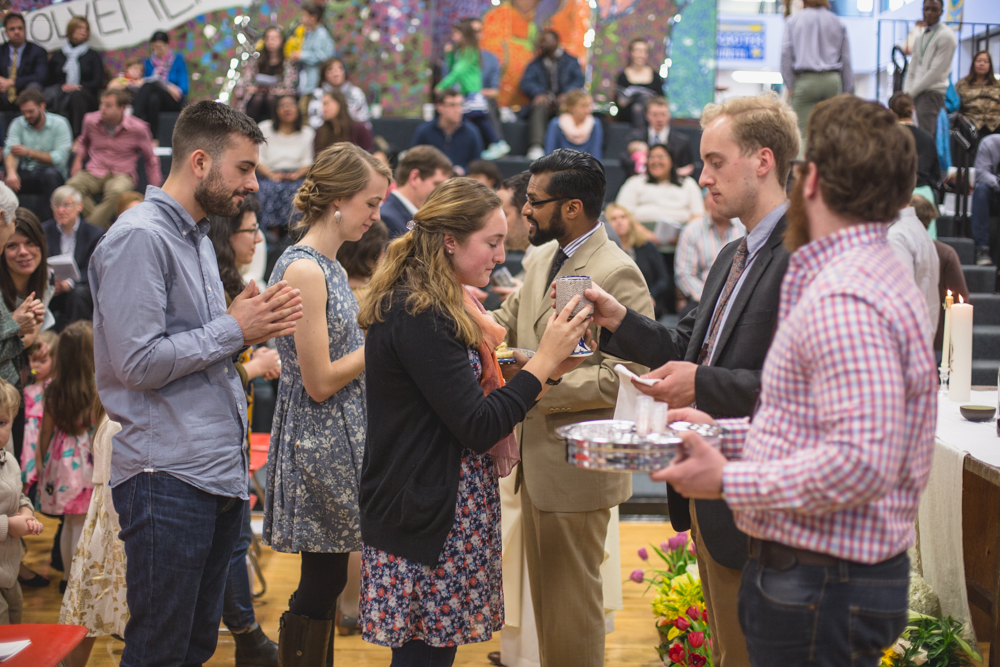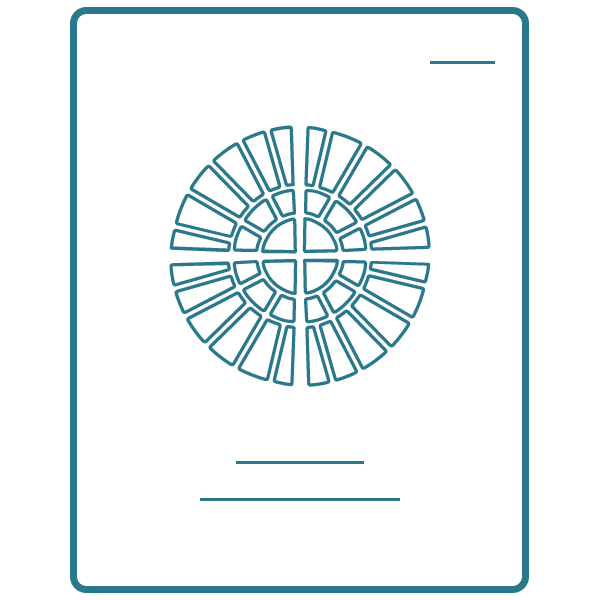 Order of Service
Look through an example bulletin for our Sunday service.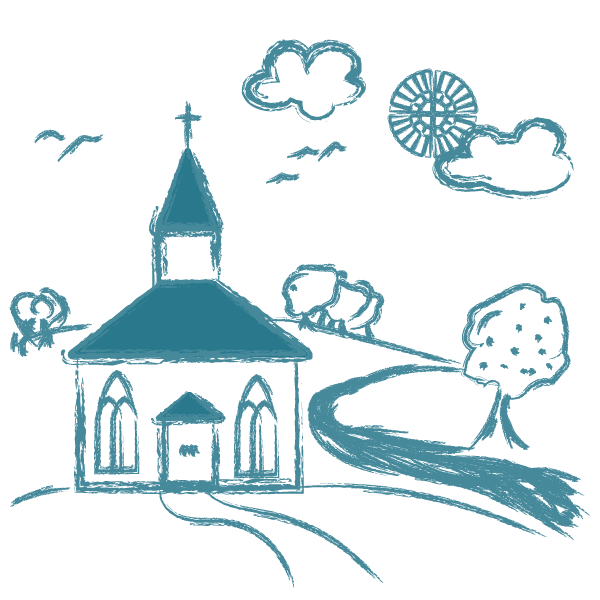 Guide to Liturgy
Learn about the meaning behind Sunday liturgy!